How did the year extend all the way to June 26?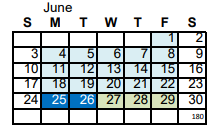 AMSA burned its way through five "snow days" built into the school calendar some time ago, but as of April 1, administrators at least no longer had to worry about what Mother Nature might come up with to play further havoc with the schedule and there is finally a fixed last day of the year: June 26.
Even considering the unseasonably cold and wet weather this month — that might have led to a cancellation — any days lost after April 1 because of weather don't need to be made up in June. That's been a relief for everyone — students, parents, faculty, and administration — looking to make summer plans and needing firm dates to do so.
An end date of June 26 is already two weekdays — and four days total — past the projected end date of June 22 when the schedule was designed in 2017.
"No snow days are free," said Dr. Anders Lewis, AMSA's executive director. "Every single snow day is made up, but in the calendar we plan a set number of snow days."
The number, as it was this year, is usually five. But because Massachusetts law requires a minimum of 180 school days, any days lost that aren't built into the schedule must be made up.
With seven such days this year, leading to two extra days in June, there has been speculation that some of those days were called too early or casually. Because the weather — particularly in New England — changes so rapidly and without much logic, cancelling school can be difficult and there is bound to be disagreement with any decision.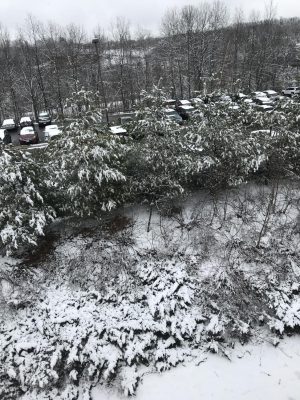 The situation is compounded because AMSA students come from many different cities and towns.
"We've got teachers and kids and parents from a wide geographic distribution so we try and be sensitive to that," Dr. Lewis said.
How, exactly, is a decision reached?
"We look at the weather reports for Central Massachusetts and some of the key questions we confront are, When will the snow start falling? How much snow and for how long? What time?" Dr. Lewis said.

Then there is the issue of making sure the campus can be made safe, no easy task with three buildings and a lot of space between them.

"Since we have an open campus that we have to walk between buildings without slipping and falling, that's something we look at and make sure the sidewalks are clear," Dr. Lewis said.

When it became clear that the year would extend beyond June 22, there was brainstorming to see if it could be prevented with creative solutions.

Although some people might not realize it, there was talk of perhaps making up days during the April vacation just concluded, or even coming in for two half-days on Saturdays.
Neither option proved feasible.
"We have two big trips leaving AMSA [during break] — we have the trip to Japan and the trip to Italy," Dr. Lewis said. "So there are a lot of kids who would be out and a lot of teachers who would be out."
Teachers were asked if they would be open to the two-Saturday option, but not enough were willing to make it a viable option.

Now the talk is revolving around revamping AMSA's schedule for the next school year to prevent another long slog into the end of June.
"Remember that long, relaxing [winter] vacation?" Dr. Lewis asked. "We're thinking about shortening it, which on one hand you lose that really nice, long break, but with weekends it would still be almost two weeks. It gives us more protection from the snow days though, so it's a good trade off."

Stay tuned.
About the Contributor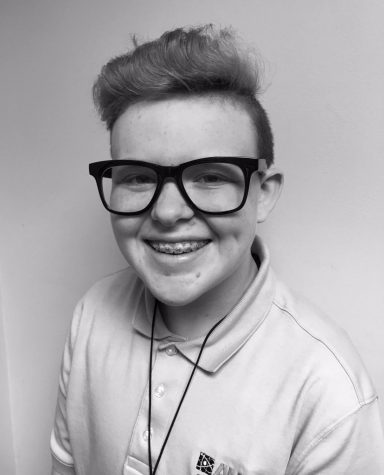 Ash Lubin, Staff writer

Ash is a freshman who has been at AMSA since 6th grade. He is an advocate for the LGBTQ+ community, as well as a part of the spectrum. He is transgender...