Latin teacher shows you can go home again
Alumnus Brian Bakkala returns to AMSA in a new role
When Brian Bakkala isn't in a classroom teaching, there's something very familiar about him. Part of it is that he's young, but there's something else. You stare, squint, think, mentally erase the facial hair, and then there's the "a-ha" moment.
This guy used to be a student here. And it wasn't that long ago.
Mr. Bakkala was a member of AMSA's alpha class, a part of the school since its inception.
Time now for another first: He is the first alumnus to return to AMSA as a teacher.
"In the four years I was [in college], AMSA was getting closer to a real school," Mr. Bakkala said. "We play sports like a real high school now. We have clubs and activities."
A wave of teachers left the school last summer, including Latin teacher Veronica Quinn. The foreign language department sought a passionate teacher to continue AMSA's Latin tradition and Mr. Bakkala, whose passion for the dead language followed him to Connecticut College, a small liberal arts school in New London, fit the bill.
"In college I was thinking about what kind of jobs you can do with Latin," Mr. Bakkala said. "And obviously the answer is not very many. Then I thought to myself: You know, I can try to be a Latin teacher. It was really the slightest embryo of an idea in my head."
In his first search for open teaching positions, the vacancy at AMSA popped up on his computer monitor.
Perfect.
"I just couldn't let that go by," he said. "It was too good of an opportunity."
To get more information about the hiring process, Mr. Bakkala contacted department chair Sarah Preston, who then discussed the situation with Latin teacher Kori Pasternak.
Funnily enough, both Mrs. Preston and Mrs. Pasternak taught Mr. Bakkala when he was a high school student.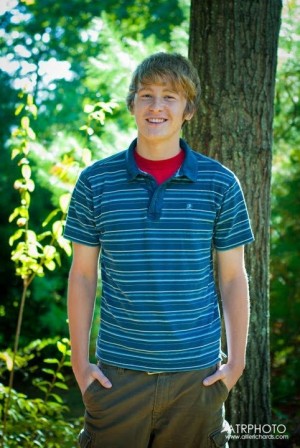 "He kept me on my toes," Mrs. Pasternak said. "His innate ability to read and cite Latin was amazing."
Before his job interview, he reached out to his former teacher.
"I emailed Ms. Pasternak right before I came here for my interview and model lesson and I just asked her, 'Hey, Ms. Pasternak, you got any tips for me or anything?'"
After he was hired, excitement turned to a sense of the surreal. Instead of calling his new co-worker Dr. Joray like he used to, he had to refer to him as Scott.
"I've been asked this before and I've always said, it's a mix of really, really cool with really, really weird," Mr. Bakkala said. "A lot of teachers from my school days are still here."
It's not just his former teachers that he has connected with; his understanding of being a former AMSA student has allowed him to connect well with his middle school pupils.
"I think being young really helps me connect with the students better," he said. "I understand some of the problems they go through. It was tough for me when I first started here and had come here not knowing anybody. I was in their shoes."
His youth and passion for teaching have put his students at ease, including a fun exercise at the beginning of each class when they see how fast they can zip through attendance.
"He's very enthusiastic," said 6th grader Sreeja Magapu. "It really lets us learn in a more fun way."
Mr. Bakkala builds on that early energy in class, combining standard teaching with various games and group work, creating an engaging teaching style. That's a must with something like Latin, an esoteric subject that can easily become stale.
Latin at AMSA, however, is a middle school requirement and, with its connection to myriad other languages, serves as a bridge to Spanish and French once students enter high school.
"I'd really like to create that strong bridge from Latin and have the students learn it, not just because they have to but to really know and appreciate how ubiquitous it is," Mr. Bakkala said. "Just appreciate how it's everywhere in society two thousand years later."
As he seeks to light an inquisitive spark within his students, Mr. Bakkala has found that teaching is a learning experience in itself.
"It's super tiring to be a teacher," he said.  "You have to plan out the week and then plan out the month and I just go home and collapse at the end of the day."
The days themselves allow for a different kind of learning because he teaches the same lesson six to seven times in that day on a rotating basis.
"Each class gets something different," he said. "Maybe the first class of the day wasn't so great but then I could improve this way and by the sixth or seventh time, I could teach the class no problem."
Mr. Bakkala entered AMSA as it tried to establish itself and lay the foundation for tradition. Now he finds himself attempting to nurture that tradition in its early form.
"He has a unique perspective as someone who graduated from the first graduating class while being sympathetic to the students he teaches," Mrs. Pasternak said. "I'm really happy that he chose a path that he was passionate about."
Leave a Comment
About the Contributors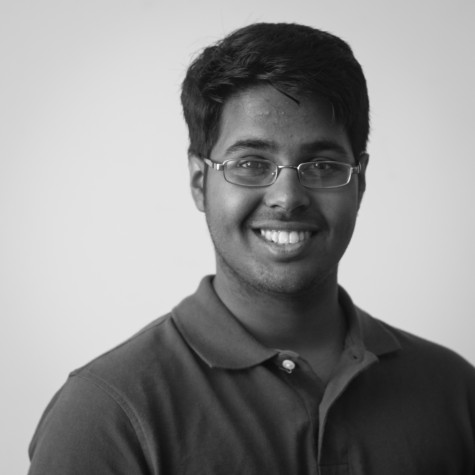 Sarthak Panda, Features editor
Sarthak Panda is a senior and a resident of Grafton. He is passionate about sciences, arts, and music and hopes to pursue a career in medicine.

Sarthak...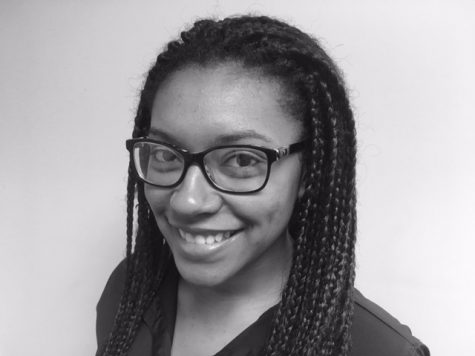 Coretta Granberry, Co-editor
Coretta is a senior and is in her second year writing for The AMSA Voice. Last year she served as the photo editor, and this year finds her as co-editor,...