Looking back a half century to the start of musical greatness
What do David Bowie, Jimi Hendrix, The Grateful Dead, The Doors, Pink Floyd, Leonard Cohen, and The Velvet Underground all have in common? Each of them had debut albums exactly 50 years ago.
1967 was a year of great releases from landmark bands and solo musicians. Although not necessarily the best work of their careers, these albums sparked innovation and proved an important creative marking post for the artists.
We all have to start somewhere, and debut albums pave the way for everything else a singer/songwriter and their collaborators gain from that first album. For those who go on to become the most influential of people and bands, this is where it all started, their first chance to prove themselves to the world.
Mr. Bowie released the eponymous David Bowie, which did not include any of his commonly named greatest hits, but did include songs such as "Please Mr. Gravedigger," showing where he was willing to go with his music.
The debut album showcased concepts that would be found in his later albums. He brought to light the ideas of The Rise and Fall of Ziggy Stardust and the Spiders from Mars through the song "We Are Hungry Men," which speaks of a great messiah who seemed to come from above, similar to his future creation, Ziggy Stardust.
The year also brought about one of the most important albums of a generation, one that often gets overlooked–The Velvet Underground and Nico. During a time of peace, love, and happiness that was very abundant in the music and lyrics of bands in the '60s, The Velvet Underground dealt with topics such as drug abuse, prostitution, sadomasochism, and the dirty underbelly of New York City.
Songs such as Heroin and Venus in Furs perfectly display the grittiness and sheer musical genius of the band. Lou Reed, who was the group's primary lyricist, combined his edgy subject matter with music that embodied emotion with an experimental sound that can feel dreamy at times or utterly haunting at others.
The music was mostly conceived by John Cale, who was a founding member of the band and who pushed the boundaries of what rock music could be. The Velvet Underground experimented with different tuning styles, and Mr. Cale's genius use of the viola can be heard on the masterful and disturbing Venus in Furs, in which Mr Reed's guitar is also tuned to "ostrich tuning," which Mr. Reed created, and it is when all strings on the guitar are tuned to the same note.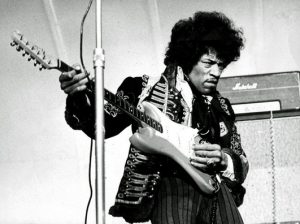 Although a commercial flop when first released, The Velvet Underground and Nico went on to be one of the most influential albums of the 20th century, inspiring artists such as U2, R.E.M., Talking Heads, Joy Division, Sonic Youth, and countless others. In a time of peace and love, The Velvet Underground gave the masses a taste of the dirty realities of life.
Meanwhile, a little band in California known as The Grateful Dead released its self-titled first album, which displayed early forms of a free-flowing, psychedelic blend of rock music that eventually made the group one of the most well-known in history. The Grateful Dead sparked an entire hippie counter-culture and created one of the most dedicated fan bases around.
While The Grateful Dead somehow managed to outlive frontman Jerry Garcia, The Doors only really lasted until 1971, when one of the greatest frontmen to ever take the stage, Jim Morrison, died. The group's self-titled debut remains one of the greatest albums ever released, according to Rolling Stone. Not only did The Doors create a song that is in the running for best ever–"Break On Through (To The Other Side)"–they also helped to develop the genre of psychedelic rock, along with The Beatles and Pink Floyd, with a song written by Mr. Morrison called "The End."
Perhaps the best-known song on the album, "Light My Fire" opens with an easily recognizable keyboard sequence that helped to earn it a spot among the Rock and Roll Hall of Fame's 500 Songs That Shaped Rock.
Debut albums do not always show what a band is capable of doing or becoming, but The Doors released an album that showcased material that was new and unheard of at the time. They were daring in a way that is not seen anymore–and may never be seen in the same way again.
Jimi Hendrix needs no introduction as one of the greatest guitarists to ever play, with his iconic use of the wah-wah pedal and his ability to play guitar not only behind his back, but with his teeth.
Are You Experienced was Mr. Hendrix's debut, and tragically only one of three as he died from a drug overdose in 1970. The album introduced The Jimi Hendrix Experience to the world, but it was the frontman who received all the attention.
The debut showcased some of the group's hardest-hitting singles, including "Purple Haze," one of the most flagrantly drug-themed songs of the time, and "Hey Joe."
As far as debut albums go, this one influenced a future generation of rockers with its psychedelic sounds and blues guitar.
And Leonard Cohen? It's a shame that such an influential lyricist might so easily be forgotten. Before Jeff Buckley made a cover out of "Hallelujah," Cohen wrote the original.
Like Mr. Bowie, Mr. Cohen passed away last year and left a mark that cannot be erased with death. While Mr. Buckley's cover is one of the more powerful covers of an over-covered song, it's important to remember who put the words to paper back in 1984.
Though Mr. Cohen's debut album did not include "Hallelujah," it did include "So Long, Marianne," a song that has also been covered many times. Mr. Cohen, without much notice, has had his songs covered almost as much as Nobel Prize winner Bob Dylan.
As far as influential artists go, Mr. Cohen deserves recognition with the rest of the rookie class of 1967, a group of artists whose legacy will continue to inspire and influence fellow musicians and fans alike for another half century and beyond.
About the Contributors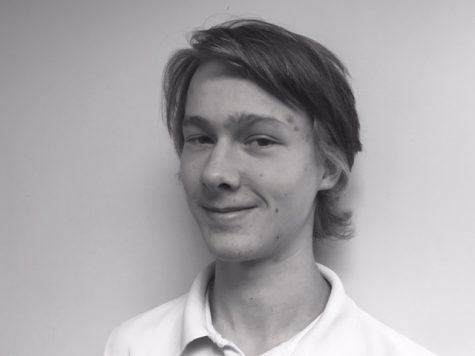 Andrew Fehribach, Opinion editor
Andrew is a senior who has been at AMSA since the 7th grade. He spends free time, sometimes hours, listening to a variety of music, mostly classic rock....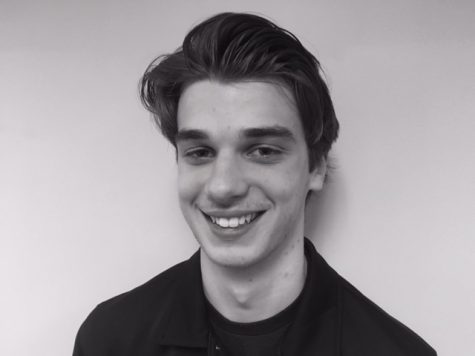 Steven Richardson, Senior writer
Steven is a senior and has been attending AMSA since 6th grade. He is the resident cartoonist for The AMSA Voice. He has always had an interest in the...