Memo to Will Smith: don't slap people on live television
As a general rule, one should probably try to avoid hitting someone on live television, unless as part of a boxing match or mixed-martial arts fight. Apparently, nobody alerted Will Smith to this fact prior to his slapping presenter Chris Rock at the Oscars ceremony on March 27. 
Slapping somebody is never the best answer. 
The details of the situation are what perplexed me most. In the broadcast, the camera panned to Mr. Smith laughing at a joke about his wife — with a clearly annoyed Jada Pinkett-Smith in the background — before cutting back to Mr.  Rock, who was presenting the award for best documentary feature. 
So … it wasn't Mr. Smith's conscience that felt the innate, immediate need to defend his wife, but rather his brain telling him that he had defend her after seeing her reaction.
Mr. Rock set it all in motion by poking fun at Ms. Pinkett-Smith's shaved head — a style she has adopted due to her alopecia, a condition that causes hair loss, which she has recently talked about dealing with — by saying he was excited to see her in G.I. Jane 2, a fictional sequel to the 1997 film starring Demi Moore, who shaved her head for the role. 
Yes, the joke was in very bad taste. But so is slapping somebody. It is not okay to make fun of a person's medical condition, but it is not okay to slap somebody in response to a bad joke.
Doesn't it seem very weird that Mr. Smith felt he had the right to walk onstage and slap Mr. Rock in front of a worldwide audience in the millions?
Some are arguing that Mr. Smith slapping Mr. Rock on live television will act as a go-ahead for other people to do the same. While I think that argument is a bit ridiculous when you think about it in terms of a comedian performing for their audience, does this mean that someone might think it's acceptable for a heckler to actually assault a comic for material they deem offensive?
The backlash that Mr. Smith has received definitely shows no signs of a majority condoning his actions. He apologized to the Academy upon receiving the award for best actor, was allegedly asked to leave during the program, and he later apologized to Mr. Rock over social media (after conspicuously failing to do so in his acceptance speech).
He allegedly got pulled from a potential Bad Boys 4, and he resigned from the Academy. The resignation was seen by many as an attempt to head off potential punishment, which came on April 8 when the Academy banned him from attending the Oscars ceremony and other functions for 10 years.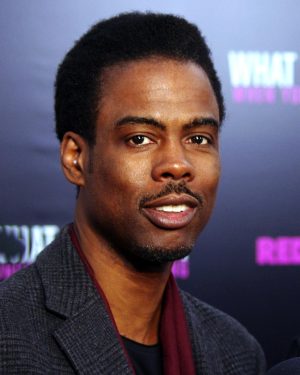 The Academy stated that Mr. Smith's actions overshadowed the event and the celebration of the achievements of the film industry during 2021. 
The backlash does not make Mr. Rock the good person in this story. There is no good person. He made a joke that was rude, and Ms. Pinkett-Smith had a right to be upset. 
Reaction on the internet was, not surprisingly, more varied and included support for Mr. Smith. Twitter was flooded with people applauding him for standing up for his wife and taking action against Mr. Rock for his inappropriate joke. 
It was strange, to say the least. But people love a story with a villain and a hero, and many decided to frame Mr. Rock as the former. 
I don't know about anybody else, but at this point I'm just tired of hearing about this drama. 
The only interesting aspect of it anymore is how so many internet responses reflected the idea that people are getting more "sensitive" with each generation. 
Many people like to complain about people being too sensitive in response to jokes these days, but I find that completely unfair. If a person feels that a joke directed towards them is rude and they are not okay with it, then they have a right to be upset.
When we don't allow people to be upset, it leads to a bottling of emotion where somebody is potentially slapped.
People may be more sensitive to jokes now, but that is not a negative thing. You can't tell an offensive joke without having it explained why that isn't okay. That is not a bad thing — that is just enlightening ignorant people.
The most unfortunate takeaway is that the incident did put a stain on the night and the achievements of very talented people. The biggest headline was not centered on CODA, a heartwarming story and upset winner for best picture in the tradition of Rocky, or anything else that focused on the art of film.
The attention should have been on CODA and some truly joyous events from the evening, such as Troy Kotsur winning an Oscar for best supporting actor and being the first deaf man to do so.
The whole "slap heard 'round the world" is an annoyance. Lesson: don't slap people on live television — or in general.
Still a good rule. 
Leave a Comment
About the Contributor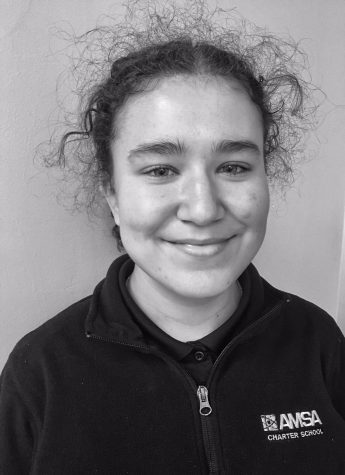 Tessa Donohue, Editor
Tessa is a senior, excited to write for The AMSA Voice for a second year. She has been at AMSA since the 6th grade and is a member of student government,...