AMSA administrative changes: What does the future hold?
The need for dialogue is paramount
AMSA has undergone several administrative changes over the past two years. Such changes have provoked mixed emotions in the school community as students, parents, and faculty try to decode the comings and goings of administrators and teachers.
"I think the biggest impact right now is the unknown—that always troubles people," said Dr. Mary Ann DeMello, AMSA's interim Executive Director.
Although she believes that the unknown is not necessarily a negative component of education, she said she understands that nervousness is inherent because "the two primary leaders of your school community [the Principal and Executive Director] are unknowns."
Although brought to the school to serve as interim Executive Director, Dr. DeMello currently performs both roles. She is the acting Principal until a permanent replacement is found for Jay Sweeney, who resigned in June after having worked at AMSA for nine years, the last three as Principal.
Dr. DeMello admits that having two roles in the AMSA community can be difficult because of the school's overwhelming agenda.
"[It's] hard," she said. "It's not feeling like I'm doing either one of them well. I hope I'm doing a good job, but I don't think I'm doing two jobs well."
Rick Porter, the interim Vice Principal, has also been greatly affected by the changes that have occurred at AMSA over the past year. Mr. Porter is serving his second year at AMSA, even though he initially did not expect to come back this fall.
He was brought in last autumn as a temporary replacement after the departure of Vice Principal Melani Galante.
"I thought I would come in here for a year," Mr. Porter said. "I was asked to return this year and I thought there was more work to be done. I was glad to stay. In my eyes, at least I'm trying to help."
Mr. Porter said he was shocked by the effect that the administrative changes have had on the AMSA community over the past six months.
"Last year, I thought, as I spoke to people, they seemed happy," Mr. Porter said. "I did come to find out that many weren't—many were frustrated. I was a bit surprised by the extent of the unhappiness."
"
AMSA will pull together."
— Dr. Anders Lewis
It led to an independent assessment of school climate by a consulting firm. According to a September article in The Boston Globe, an email sent out to the school community by a Board of Trustees task force reported "serious and widespread problems with morale and work climate," particularly a clash between teachers and administration.
The release of the report came almost two months after John Brucato was removed as Executive Director by the Board of Trustees on July 1 and reappointed the school's Executive Director of Development.
"It was a position designed to help AMSA reach out to the community," said Dr. Anders Lewis, the Department Chair of Art and History. "He resigned after two months."
Along with Mr. Sweeney and Mr. Brucato, a host of teachers have also left the school, leading to widespread uncertainty and frustration in the AMSA community over management style by all concerned.
In this same window, the majority of teachers voted to have the International Brotherhood of Teamsters represent them in a collective bargaining process.
"As a school, we have high expectations of the teachers," Dr. Lewis said in addressing the resignations. "In a span of a few years, we have risen—it brings demanding expectations [and] creates a lot of stress."
Dr. DeMello believes that AMSA should be "excited about the possibilities" as the school undergoes these changes, including the search for a permanent Principal and Executive Director.
Dr. DeMello opted not to hire any of three recent finalists for the Principal position. The job has been reposted and a search committee is assessing candidates. At the same time, there is a search underway for a permanent Executive Director, with Dr. DeMello being a candidate to stay on.
AMSA also is in the process of renewing its charter as it works to secure leadership and a collective bargaining agreement. The application provided to the Department of Elementary and Secondary Education states that "[t]he Board of Trustees is cognizant of the potential ramifications of organized labor interest and has retained legal counsel to represent AMSA in this matter."
This contract would ultimately become the policy handbook for the teachers and administration to work from.
"They voted in the union," said Mr. Porter, who supports unions. "It gives collective representation to the teachers. I look forward to working with them."
Dr. Lewis was able to pinpoint what he believed to be the source of much of AMSA's struggle over the past year.
"What was lost was our ability to talk and share with each other, communicate with each other," Dr. Lewis said.
So, the question in the minds of many people is: Where is AMSA now and where is its future?
"
There should be a development of acceptance and trust between the administrative team and the teachers."
— Rick Porter
Dr. DeMello stressed her belief that the biggest changes are going to be a result of the constantly evolving American education system.
"It's really not going to be specific about the people," she said. "It's just the path of education and how it's changing."
Dr. DeMello also wishes to "create opportunities for students to demonstrate leadership" and "follow their passions."
Mr. Porter, too, expressed his belief that it is imperative for AMSA to create an honest and open environment that stimulates progress.
"There should be a development of acceptance and trust between the administrative team and the teachers," Mr. Porter said. "Similar to the students to trust their teachers to do the right and best thing for them."
Mr. Porter believes that AMSA is growing and moving forward. He feels that when people are supported, good things happen. In his eyes, AMSA is improving.
"It has a lot of inertia," he said. "For it to change suddenly is really never going to happen. It takes time."
Dr. Lewis expressed the same beliefs. "AMSA will pull together," he said.
There are still hurdles to jump and obstacles to dodge, but it appears that AMSA is looking to bridge gaps and restore its core values.
"We share a common goal," Dr. Lewis said, "to believe that each and every child, regardless of where they come from, regardless of who they are, can succeed beyond their expectations and make a name for themselves."
The students' education is the first priority, and thus, AMSA is looking to talk, communicate, rebuild, and most importantly, progress as one of the leading schools in the state.
"Looking forward," Mr. Porter said, "I honestly hope that the rift between the administration and the teachers is alleviated to a point where they work cooperatively together to make AMSA the best it can be."
Leave a Comment
About the Contributors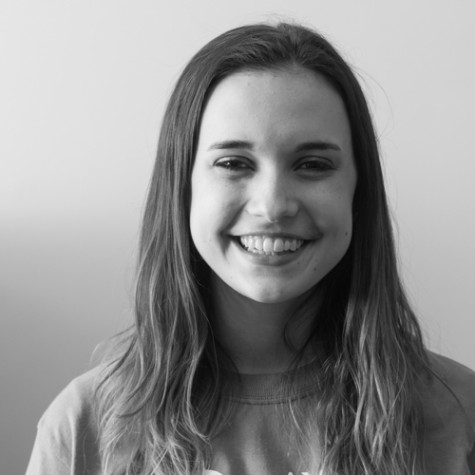 Alli Caulfield, Co-Editor
Alli Caulfield is a co-editor of The AMSA Voice. She is a senior and a resident of Leominster. She hopes to attend college in a big city to pursue her...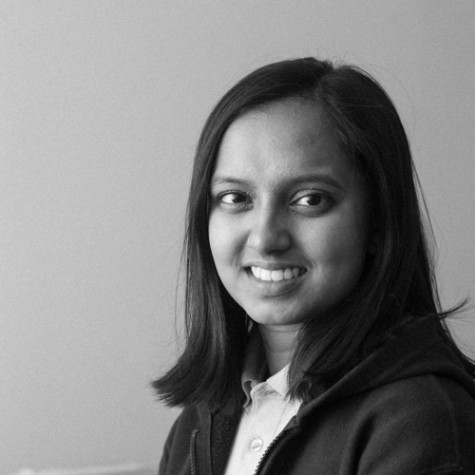 Anagha Indic, Co-Editor
Anagha Indic is one of two co-editors for The AMSA Voice and a member of the Class of 2015. Anagha is an avid learner in pursuit of an engineering career.

She...