Pandemic, New England winter take a mental toll
For some, it no doubt feels like this Covid pandemic has been going on for 20 years, yet it will only be two years come a few weeks. And though the Omicron variant is waning, there's still the rest of a cold, New England winter to get through.
So, between the lack of vitamin D in the Northern Hemisphere during the winter and being cooped up inside to avoid social contact, some people may notice that their nerves are shot. 
Covid exhaustion is a real phenomenon. As is mask exhaustion. Once upon a time, the only masks you'd see were in operating rooms and on super cool characters like Spider-Man and Darth Vader. Now grandparents wear them.
While the most at-risk groups continue to be senior citizens and people with pre-existing conditions, the pandemic continues to wreak havoc on the mental health of students.
Ann & Robert H. Lurie Children's Hospital of Chicago recently polled 1,000 parents across the United States, focused on how parents thought the pandemic was affecting their children's mental health. The results showed that "71 percent believe the pandemic has taken a toll on their child's mental health; 69 percent say the pandemic is the worst thing to happen to their child; and 67 percent wish they'd been more vigilant about their child's mental health from the beginning."
The Centers for Disease Control and Prevention conducted its own poll, which concluded that "having another disorder is most common in children with depression: about 3 in 4 children aged 3-17 years with depression also have anxiety (73.8%) and almost 1 in 2 have behavior problems (47.2%)." This is a pretty wide range of children who could be experiencing anxiety and depression at the same time.  
On top of all that, New England is freezing in the winter and since it's north of the 37th parallel (which is pretty much anywhere on the map above Atlanta) human beings don't get enough ultraviolet light from the sun in the winter to maintain adequate levels of vitamin D.
This leads to both vitamin D depletion and Seasonal Affective Disorder, which, according to the National Institute of Mental Health, is basically winter depression: "In most cases, SAD symptoms start in the late fall or early winter and go away during the spring and summer; this is known as winter-pattern SAD or winter depression."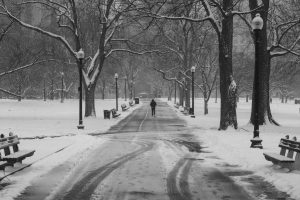 The National Center for Biotechnology Information has said that 50 to 90 percent of vitamin D is absorbed through the skin via sunlight. Without taking vitamin D supplements, it's nearly impossible to get the necessary amount of vitamin D in the winter.
To sum up, whether it's pandemic fatigue, Seasonal Affective Disorder, or just being sick of the pandemic and the stress it causes, people have a lot on their plates in terms of mental well-being. 
"It's been very busy this year (in the guidance department)," AMSA counselor Wylie Culhane said. "We've definitely noticed upticks in anxiety and depression as a result of the pandemic and a result of the isolation that a lot of students felt for a long time." 
Ms. Culhane said that the holidays, in particular, are a notably busy time.
"It can be a triggering time for a lot of students who are struggling with different things, whether it be at home or school," she said.
The long New England winters, which begin around November, can feel like a marathon.
"Sometimes it's like we're not out of the woods until April and that's a long time," Ms. Culhane said. "The winters can feel awful long."
What can students do when they're feeling low and worn out?
"Get creative," Ms. Culhane suggested. She recommended staying active and getting out of the house and moving around, even if it's as simple as just walking the dog or getting fresh air. 
"We can't wait to feel motivated," she cautioned. "When you have depression, whether it be for a short period or a longer period, those feelings of motivation may not come."
That's something most students can relate to.
"If you do it for a certain amount of time it can become a habit and it can have a positive impact on your mental health," Ms. Culhane said. "Building those things in, even when you're unmotivated to do so, is important."
Ms. Culhane and school administrators have stressed the communal aspect of this experience, meaning that sympathetic ears are everywhere.
Everyone feels worn out, but the end may be near, as marked by plunging infection rates and the close of the Massachusetts mask mandate on Feb. 28.
The sun will soon shine again. 
Leave a Comment
About the Contributor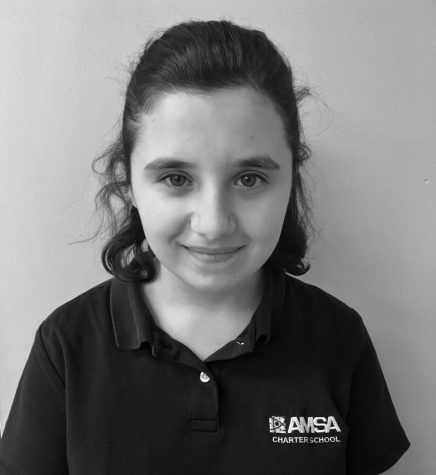 Tuesday Benander, Editor
Tuesday is a senior who has attended AMSA since 7th grade. She serves on the student government, is a certified peer mediator, and is also a member of...