Patriots gunning to repeat as champions
It's not exactly déjà vu – it's been too long for that – but the New England Patriots are engaged in a championship rematch today, facing the Philadelphia Eagles in Super Bowl LII. It is a chance to win back-to-back titles 13 years after the Patriots last accomplished that feat, with a 24-21 win over the Eagles in Super Bowl XXXIX.
Today's game, however, shapes up to be a much different one than in 2005.
From the outside the two teams look very even. Both are the top seeds in their respective conferences. Both have touted offenses – the Patriots are ranked first and the Eagles seventh. Both have top five scoring defenses – the Eagles are ranked fourth and the Patriots fifth.
Considering the balance, it comes down to a handful of factors. One of these is the quarterback position.
The Patriots, of course, are led by arguably the greatest quarterback of all time, Tom Brady. Looking back at his previous seven Super Bowl appearances, Brady has 15 touchdown passes, only five interceptions, and an average quarterback rating of 95.3.
He is an established star and a strong performance is virtually guaranteed.
The Eagles, meanwhile, counter with career backup Nick Foles. Unfortunately or fortunately (it is tough to say, considering Foles' performance over the past month), Foles is filling in for injured starter Carson Wentz. After a strong rookie season, Wentz looked to be in a strong position to win the NFL MVP award for most of the year, leading Philadelphia to an 11-2 record before he went down with a torn ACL.
Foles, however, has played surprisingly well. He has only lost one game in his five starts. This includes a four-touchdown performance against the New York Giants, and an NFC divisional playoff win over Atlanta.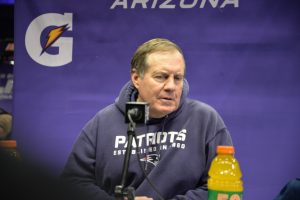 He is coming off his best showing, a three-TD performance in a blowout win over Minnesota in the NFC Championship Game.
A second factor that may well prove decisive is the health of Patriots tight end Rob Gronkowski. Big No. 87 has proved almost impossible to stop in his first eight seasons in the league, despite a varied range of tactics deployed to stop him. Almost nothing has worked.
But Gronkowski was knocked out of the AFC Championship Game with a concussion. If he is healthy and capable of staying on the field for most of the game, the Eagles must find a way to neutralize him or he promises to tear through the Eagles' secondary.
Can Philadelphia do it? Safety Malcolm Jenkins will most likely be responsible for covering the best tight end in the league and he has shown that he can run with the best of them, providing solid coverage on other elite players this season, including Kansas City's Travis Kelce. But a great showing from Jenkins still might not be enough.
The Eagles will most likely double cover Gronkowski when they can; however, this will potentially leave open other threats such as receivers Brandin Cooks and Danny Amendola, and running backs James White and Dion Lewis.
All that said, it won't be much easier for the Patriots, either.
It is no secret that their secondary has struggled. Stephon Gilmore and Malcolm Butler have had their share of troubles. These two, along with safety Devin McCourty, will be tasked with stopping a strong Eagles passing game.
Headlined by tight end Zach Ertz and receiver Alshon Jeffery, the Eagles' receiving core is certainly nothing to scoff at. Running back Jay Ajayi, acquired at the trade deadline from the Miami Dolphins, also figures to play a large part in both the passing and the running games.
The X factor is the Eagles' ability to match wits and chess moves with the Patriots. New England coach Bill Belichick is a master tactician and his ability to make adjustments on the fly is unparalleled.
Philadelphia coach Doug Pederson said this week he has boiled it down very simply for his team.
"Do what you've been coached to do this week for 60 minutes," he said. "Win your matchup, the one-on-ones, and let's see what happens after 60 minutes. Nothing else matters, so why introduce anything else?"
In the end, this has all the makings of a great game. Predictions have been all over the place over the past two weeks and the odds-makers in Las Vegas have the Patriots favored by 4.5 points.
Will that prove true, giving the "Evil Empire" a sixth Super Bowl ring? Or will Foles become another unlikely Super Bowl hero, bringing the Lombardi Trophy to the City of Brotherly Love?
Speculation will shortly become history.
Leave a Comment
About the Contributor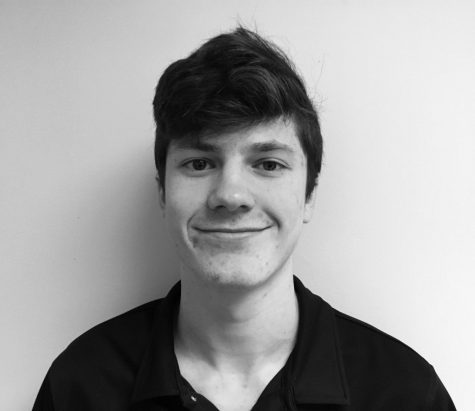 Connor Woodsmall, Co-editor
Connor is a senior. He has been attending AMSA since 6th grade and is looking forward to moving into college. This is Connor's second year writing for...