Patriots on the brink of making history (again)
Another year, another AFC Championship Game appearance for the New England Patriots. For the seventh straight year, the Patriots are playing for the right to play in the Super Bowl.
The Patriots will host the Jacksonville Jaguars at 3 p.m. Sunday. Yes, the Jaguars — who went 3-13 in 2016 before surprising almost everybody by going 10-6 and qualifying for a wild card berth. After a ho-hum 10-3 win over the Buffalo Bills, Jacksonville outlasted the Pittsburgh Steelers 45-42 last week as both defenses took an early vacation.
Should the Patriots win Sunday, they would extend some records and put themselves on the brink of others. An appearance would extend records for: most appearances by a franchise, head coach (Bill Belichick), and player (quarterback Tom Brady). A win would give New England its sixth championship, which would equal the Steelers' record.
"If anyone can do it, it's Brady," former Dallas Cowboys quarterback and CBS Sports analyst Tony Romo told Sports Illustrated. "If anyone can get their team ready, it's Belichick. We've seen it."
Despite a recent report by ESPN stating that there was internal turmoil among Brady, Belichick, and team owner Robert Kraft — and that this season might be the group's last hurrah together because of it — the Patriots looked cohesive and very sharp in a relatively easy 35-14 victory over the Tennessee Titans last week.
The key for the Patriots this weekend may be their ability (or inability, with a run defense ranked No. 20 in the league) to contain Jacksonville's top-rated running attack led by Leonard Fournette.
If New England consistently forces the Jaguars into second-and-long and third-and-long situations, the odds are stacked against quarterback Blake Bortles, at least in terms of past performance.
Jacksonville's rushing defense is even worse than the Patriots' and if New England is able to gain consistent yards on the ground and keep the Jags off-balance with tight end Rob Gronkowski, it could be a long day for fans in Florida.
It also probably isn't a good idea to bet against Brady, who continues to strengthen the argument that he is the best of all time at his position. Brady historically has not disappointed in high-pressure situations and the oddsmakers have made the Patriots heavy favorites.
New England is favored by 9.5 points. Some might think that's conservative considering the Jaguars' unlikely appearance in the conference title game and their historic struggles against the Patriots.
Romo thinks the biggest factor, though, isn't history and it isn't Brady or Gronkowski — it's Belichick.
"If there is a Mount Rushmore, there should be one statue up there," Romo said. "He is so gifted. His ability to take that information that he deems important and then give it to his staff and they give it to their players — it is just rare. Once he gets all that tape, it is very hard to beat them."
About the Contributor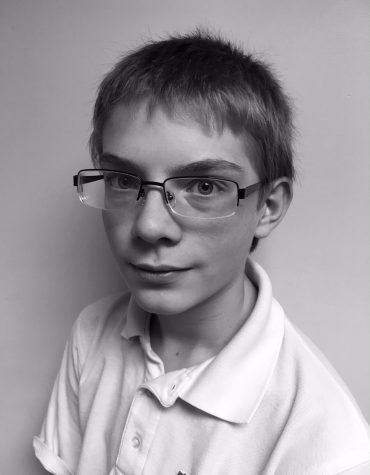 Matt Sprague, Staff writer

Matt is a sophomore who would like to continue practicing journalism skills throughout high school. Being one of the smallest members of the AMSA-Assabet...