Prediction goes from pure fantasy to startling reality
Who says there are such things as bad omens. For years, the Sports Illustrated cover has been regarded by some as one of the biggest "curses" in sports. Multiple teams and players have seemingly been jinxed after being featured on the magazine's cover.
The Houston Astros turned the idea completely on its head this past season. The sports world may be looking forward to the upcoming Super Bowl, but a quick look back to autumn reveals an interesting tale.
After the June 30, 2014 edition of Sports Illustrated came out, a kind of hysteria spread through the sports world. Staff writer Ben Reiter predicted that the Astros would win the 2017 World Series.
The prediction was seen as crazy, even by Astros fans. Houston was coming off three straight 100-loss seasons and was in the midst of a 92-loss season. On the outside it seemed that all hope was lost.
Three years later the Astros were crowned world champions.
How the heck did Reiter get it right?
He saw promise in the Astros' farm system, which was ranked dead last just four years earlier, and their young core. He saw vast potential in players such as Carlos Correa, Jose Altuve (who was already in the league and proving himself), and George Springer, the cover boy out of New England.
Springer, who attended the University of Connecticut, was picked 11th overall in the 2011 Amateur Draft. Springer was selected for his knowledge of the game, his speed, and his power. He was even compared to a young Barry Bonds.
Springer was also known for his work ethic and perseverance.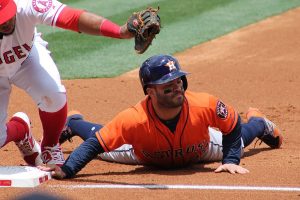 Growing up, Springer had a strong lisp that kept him from interacting with other kids and adults normally. He was very shy and stayed in a shell for much of his young life. Springer's only escape was through baseball.
Yet Springer remained widely unknown. Odds are if you were not a diehard fan of the team the name would have meant nothing. Reiter's high praise was seen as very bold. He was called crazy by other members of the media. No one — not even Reiter, really — could have seen what would come next.
Springer was called up in 2014 and immediately started to realize his potential. He finished the season with just a .231 batting average, but showed some muscle with 20 home runs in just 78 games. The following season Springer played in 102 games, hitting four fewer home runs in 24 more games, but increasing his batting average to .276.
Springer's name was suddenly on a lot of lips. When would he break out? Could he be part of the backbone of a World Series team? Both of these questions were answered last season.
Springer did more than just break out. He became a dominating player for one of the strongest teams in the league. Springer had a slash line (batting average/slugging percentage/on-base percentage) of .283/.367/.522, all career highs. He hit 34 home runs and knocked in 85, also career bests. Springer was selected to the 2017 American League All-Star Team and won an AL Silver Slugger.
Springer did not stop there, however. He stepped up his game in the postseason, leading the Astros to a title. In a thrilling seven-game World Series, Springer slashed .379/.412/1.000, hit five home runs, and had eight RBI.
Springer was named World Series MVP ahead of the very same players Reiter had mentioned three years earlier — Carlos Correa and Jose Altuve.
A curse? Teams throughout the sports world may start viewing the Sports Illustrated cover as a blessing to be celebrated.
Leave a Comment
About the Contributor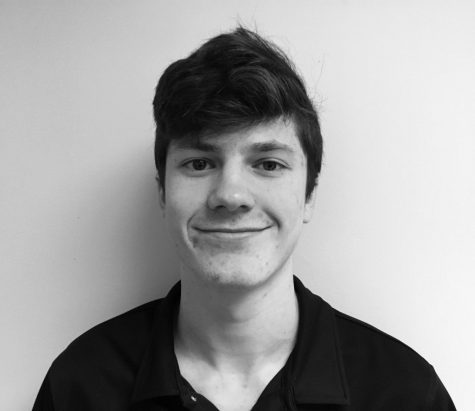 Connor Woodsmall, Co-editor
Connor is a senior. He has been attending AMSA since 6th grade and is looking forward to moving into college. This is Connor's second year writing for...