Students stage walkout to protest gun violence
As a response to recent school shootings, today has been designated as National School Walkout Day by the Women's March Youth EMPOWER organization.
The goal of the walkout, according to the organization's website, is "to protest Congress' inaction to do more than tweet thoughts and prayers in response to the gun violence plaguing our schools and neighborhoods."
Walkouts are taking place at schools all over the world, including AMSA.
On March 2, an initial email was sent from administrators to all AMSA students making them aware that at 10 a.m. (the same time as the other walkouts), "students will be permitted to leave their classroom (they can also elect to stay in their classroom with their teacher)."
Because of Tuesday's snow day and today's ensuing two-hour delay, the walkout was pushed back to 1 p.m.
Administrators will guide students to Fore Kicks, where a remembrance for the 17 victims at Marjory Stoneman Douglas High School in Parkland, Fla., will take place until 1:17 — one minute for each victim.
Although the school administration is involved in the walkout, the email states that its goal will be to "maintain a nonpartisan stance although we understand that this is a deeply personal and emotional topic for many of us. […] Our goal is to keep students safe."
The stated "nonpartisan" stance of administration as well as its involvement in the walkout has become a topic of disagreement among students.
Senior Sam Frechette, who plans to participate in the walkout, was involved with the planning of it with administration.
He believed administration's involvement was best for the students.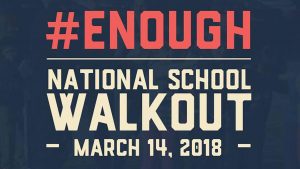 "I think it's a good thing," he said. "People think they're more involved than they are. Really their involvement stops at them making sure kids go to Fore Kicks and giving us a sound system and a microphone."
Senior Natalie Lewis agreed.
"I think the school organizing this was a good idea," she said. "It was a very bold move, and students went to admin to help organize this. As any protest or walkout is, it's a very controversial topic at school."
Sam also argued that the apolitical nature of the walkout makes it "more accessible" and that it avoids making it a "point of contention."
Junior Polina Tsurikova somewhat agreed.
"I think it should be [non-partisan] when looking at it from a legal point of view, as the school isn't allowed to take a [political] stance," she said. "As a whole it isn't really apolitical because each student has their own motivations for going, and it tends to go one way collectively."
Classmate Izabella Vera, while agreeing that administration's involvement changed the values of the walkout, still believed it may not affect the overall goals of the movement.
"From an outside perspective it looks like we're just doing the political walkout so other schools might not see the difference but within the school it's not accomplishing the same goal," she said.
Junior Megan Scott, meanwhile, didn't plan to participate in the walkout — and she thought the school's involvement was simply wrong.
"The place of administration isn't to make a political statement, and the fact that they aren't giving consequences makes it political," she said. "I think it's against the nature of what the role of school administration should be."
Megan added that she was worried that the walkout alienates students who don't agree with the majority of the student body's views on the issue.
"It puts [students who don't share the popular opinion] in a situation of walking out and doing something they disagree with, or facing ridicule from their peers," she said. "It puts people into the potential to be shamed for what they believe."
Polina added that some of it is the result of the local culture.
"Especially because of this state's general political stance and school's atmosphere, kids will be picked out and you'll be able to tell who attended and who didn't," she said.
Sam disagreed with the premise.
"It's not compulsory, it just happens to be popular," he said. "Kids who stay in class will just keep doing work — it's not like anyone is forcing anything."
In the end, the shared planning of the event between students and administrators has caused a split of opinion among the student body.
Some are even displeased by the idea of a walkout without repercussions.
"Some students would have preferred [facing discipline] because it shows more passion if you do it despite the consequences," Izabella said.
View Comments (1)
About the Contributor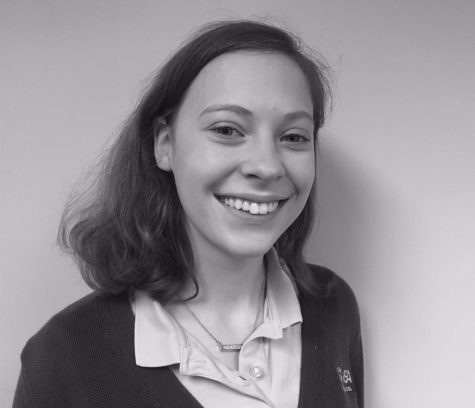 Emma Cohen, Editor in chief
Emma is a senior, returning to The AMSA Voice this year as editor in chief. At AMSA, she is involved in various clubs and organizations, such as AMSA JCL,...