The story of Queen and its lead singer is a joy to behold
Following the United States release of 20th Century Fox's Bohemian Rhapsody on Nov. 2, the movie has received much critical debate, along with plenty of praise. The film follows both the personal and public life of music legend Freddie Mercury, played by Rami Malek, and his band Queen's struggles and rise to fame.
I went with a friend to see Bohemian Rhapsody after impatiently waiting for months in anticipation of the movie's release. I grew up listening to Queen and loving the band's music, but I never quite understood their fame or who Freddie Mercury, or Farrokh Bulsara, was.
Walking out of the theater two-and-a-half hours later, I now have a newly found appreciation and interest in the band that I never thought I would have. I had never been a huge rock and roll fan, but after seeing Bohemian Rhapsody, my opinion towards the genre has completely changed for the better.
Mercury, born Farrokh Bulsara in 1946, had a legendary voice with a four-octave vocal range, and was well known for his flamboyant and entertaining stage persona. Queen's unique music in the genre of rock and roll led to the band's immense fame throughout the 1970s and 1980s.
Following his death due to complications from AIDS in 1991, the Rock and Roll Hall of Fame marked Queen as "one of the most popular, ambitious, and beloved classic rock bands ever."
The film does a great job of accurately depicting the complex timeline of Queen and Mercury himself, from when drummer Roger Taylor and guitarist Brian May met Mercury, to the movie's climax: Queen's performance at the July 13, 1985, charity concert Live Aid at London's Wembley Stadium, often considered one of the most iconic performance in the history of rock music.
The movie's main focus is on Mercury's personal struggles with fame and his identity, and how he managed to bounce back after hitting rock bottom — once he realized he had pushed all of his loved ones away amidst his diagnosis of AIDS.
With the movie comes all of the deep emotions that viewers experience. When Mercury left Queen for some time in the 1980s to pursue a solo career, the film depicts the rough but successful reunion of the band after Mercury realizes he needs them in his life. This particular aspect of the film instills feelings of happiness and hope in viewers, and left me filled with joy.
Instead of simply summarizing Mercury's life and Queen's rise to fame, the film goes so far as to portray Mercury's family's supposed opposition, or weak support, of his music career and his decisions in life, and shows his personal decisions which led him to be the man we know of today.
To attract the world's attention and to add drama, there were some changes made in the timeline. The underscoring of Mercury's long relationship with his partner Mary Austin adds a bit of romance, which helps draw in the audience and gives them something to root for.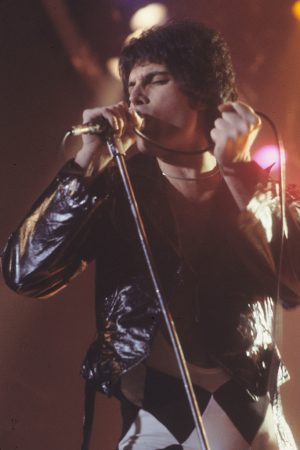 The movie also puts some emphasis on Mercury's notorious decision to leave the band for a few years to work on a solo career, putting the message across that he was "breaking up his family." In reality, Taylor was the first to pursue a solo career in the early 1980s, before Mercury ever made his decision.
Mercury's legacy, as highlighted in the movie's ending credits, is, of course, his profound musical impact on the world of rock and roll, as well as the the LGBTQ community, and the growing knowledge and awareness of AIDS around the world.
Many people argue that the homosexuality, or Mercury's sexuality in particular, is too stigmatized in the film. However, some may also forget that Queen existed during a time when homophobia was rampant and was incredibly stigmatized.
Some say the film is rather unorganized or disorderly; however, with it being in the creative nonfiction genre, also known as a biopic, there is a little bit more movement for director Bryan Singer than if it were merely a documentary.
The film had its struggles getting to the big screen, with the project first being introduced in 2011. It took time for producers to settle on Singer to take the helm, and there were alleged problems during filming. The role of Mercury was also a difficult choice, and was first given to comic Sacha Baron Cohen. The role became Malek's when Cohen left amid creative differences.
There was much debate over how the story of Queen should be portrayed — should it incorporate material and take an R-rated approach, or should it be more mainstream with a focus on a box office-friendly PG-13? Filmmakers finally decided on the latter.
Singer eventually did resign a few weeks before the end of filming, resulting in Dexter Fletcher taking over to finish, although Singer received sole credit in the end.
Despite critics claiming the movie is inaccurate, it has brought renewed attention to the band and many positive reviews from fans, as well as a healthy return on investment.
According to the San Diego Union-Tribune, the film debuted at No. 1 at the box office its opening weekend. Production costs of $52 million have seen a global box office return of more than $140 million as of the end of November.
The success is not least because many of the band's older fans are able to relive Queen's rise to fame and the nostalgia of seeing their childhood music on-screen. The movie represents a "rebirth" of the band's popularity, bringing happiness to millions of fans around the world and introducing younger generations to the world of classic rock and roll.
Even I, someone who did not get to experience Queen's heyday, was immensely impressed by the movie and its execution. I felt the feelings and emotions the film conveyed about Mercury and Queen.
The movie is a must-see, whether it is to relive old memories or if one is just curious about the life of Mercury. Or it's for anyone who wants simply to smile.
Leave a Comment
About the Contributor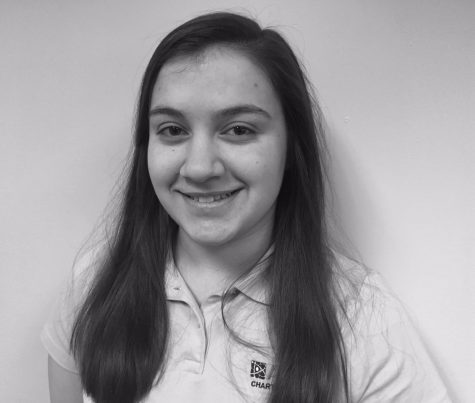 Lillie Zate, Features editor
Lillie is a senior and has been at AMSA since 6th grade. This is her first year writing for the newspaper. She has always had a strong passion for creative...