The U.S. Women's National Team finally gets long overdue respect … and compensation
I'll never forget the first time my dad asked me to sit down and watch a U.S. Women's National Team game with him. It was June 11, 2019, and the FIFA Women's World Cup had just started. My jaw hit the floor when I watched these women play, amazed at how skilled they were. They beat Thailand 13-0, which is unheard of in the world of top-level soccer. A 13-0 finish? That's an NFL score, not a soccer score.
And so began my obsession with women's soccer. The U.S. women kept winning and I kept watching. Eventually, I ended up wondering how much they were paid, and I was astonished to find out that it was far less than I imagined.
I did some research and saw that just a few months before that first game with my dad, the women had filed a lawsuit against the U.S. Soccer Federation under the Equal Pay Act and Title VII of the Civil Rights Act.
Naturally, I assumed that after their fantastic performance, and also, you know, winning the entire FIFA Women's World Cup for the fourth time, they would get the money that they deserved. I was sadly mistaken.
Support for the team ignited a battle with a sitting American president, a debate about whether the women should be compensated equally with their male peers, and both sides seemed ready to find a happy solution — although it took a very long time.
There were many dark days for the team and darker ones still for U.S. Soccer, which fired its lawyers and saw the organization's president resign when, in legal documents filed in 2020, it claimed that "indisputable science" proved that women players were inferior to men.
For those who think that the debate is a silly one because "no one cares about women's soccer," a UEFA Women's Champions League match between Barcelona and Real Madrid on March 30 broke the all-time attendance record for a women's match at 91,553. Two days prior, the finals for the 2022 Women's Euro Cup sold out 90,000 seats at Wembley Stadium in less than 24 hours. That's for a game in July. Clearly, people are watching.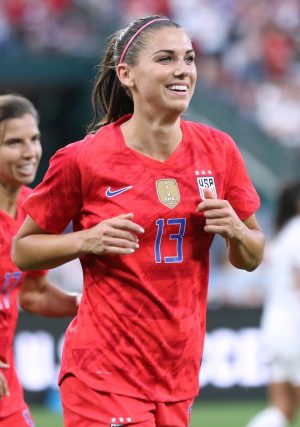 On this side of the Atlantic, the U.S. women have steadily been building a devoted fan base for more than 30 years. Three years ago, they set an attendance record when 49,504 people attended a friendly against Portugal. "Friendlies" are glorified practice games that keep players sharp between international events. 
Perhaps it's time for greater perspective. Ranked No. 1 in the world, the U.S. Women's National Team has won four Women's World Cup titles, four Olympic gold medals, and eight CONCACAF Gold Cups.
The team has consistently outdrawn its male counterpart by nearly 10 percent. This has led many people over the years to ask a simple question: Shouldn't the women logically be paid as much as the men? If success plays any role, shouldn't they make more?
Last September, with a new U.S. president who is a vocal supporter of the team and a new female president of U.S. Soccer who is a former player herself, U.S. Soccer reversed course and offered identical contracts to the men and women. 
In February, the U.S. women finally settled their equal pay lawsuit for a total of $24 million. 
For many, the settlement is a relief that should end a manufactured rivalry with the U.S. men. Over the years, many die-hard fans of the U.S. women felt compelled to create an oppositional dynamic with the men, who have never won a World Cup or the Olympics, and they are not considered among the soccer world's elite. In fact, they didn't even qualify for the 2018 World Cup (although they have qualified for this year's tournament, and one of their first congratulations came from their female peers).
Americans can feel confident rooting for both teams going forward, knowing that equal pay is a reality. Also ironed out are issues which have long been a thorn in the side of the women, such as preferential lodging, travel equity, comparable facilities, and money for developmental programs. 
Both teams can focus on the one thing they indisputably have in common — a desire to win.
For long-time supporters of the U.S. women (like me), we're thrilled by the final outcome of this dispute, by the tenacity of the players, and by their determination to leave a better world than the one they inherited.
With the fight of their lives in the rear-view mirror, the U.S. women and their legion of fans can look forward to many years of amazing soccer without silly and harmful distractions. 
Leave a Comment
About the Contributor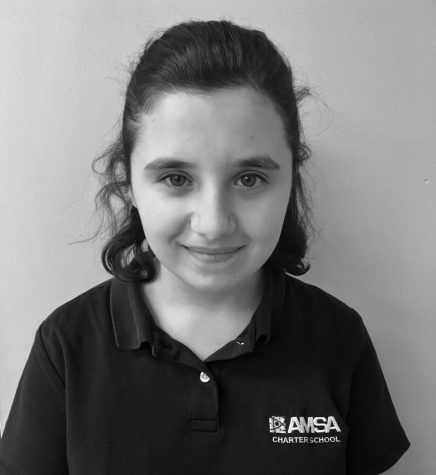 Tuesday Benander, Editor
Tuesday is a senior who has attended AMSA since 7th grade. She serves on the student government, is a certified peer mediator, and is also a member of...