Trading Betts was a bad idea
It's probably a question Red Sox fans have asked at least once.
Who in their right mind would trade outfielder Mookie Betts?
On Feb. 9, Chaim Bloom, in his first major move as chief baseball officer of the Boston Red Sox, sent Betts and pitcher David Price to the Los Angeles Dodgers — receiving outfielder Alex Verdugo, infield prospect Jeter Downs, and catching prospect Connor Wong in return.
After a three-team trade proposal — that would've netted the Red Sox pitching prospect Brusdar Graterol from the Minnesota Twins, with pitcher Kenta Maeda going from the Dodgers to the Twins — failed, the Sox regrouped and came up with an alternative agreement with just the Dodgers.
But the question remains — why trade Betts? Anyone willing to trade him might want to consider an evaluation by a medical professional. 
It just doesn't make any sense that the Red Sox traded Betts; he's a generational talent. Over the past five and a half seasons with Boston, he has a collective .301 batting average with a .374 on-base-percentage, establishing himself as a perennial MVP candidate. 
Right now, he's arguably the second-best player in baseball, traded for three players who probably won't live up to Betts' statistics.
Considering the trade happened a week before the start of spring training, with every expectation that Betts would be on the roster, it's a bit of a shock.
It might've been expected that there was going to be a possible move at some point during the year, especially if the Sox fell out of the playoff race. Betts was in a one-year, $27 million contract, signed to avoid arbitration after he rejected a 10-year, $300 million dollar offer.
A logical factor might be that the Sox needed to get under the luxury tax line, having been over it for the past two years. They'd already paid $12 million and $13.4 million penalties, in 2018 and 2019, respectively. The cost for a third straight year would be 50 percent on any overages on the current payroll.
So team ownership decided that the best move was to trade him, no matter the cost. But with expected revenue to cross $450 million this season, according to Forbes, the Red Sox couldn't handle a luxury tax hit to hold onto a generational talent? A player of such skill should be a team's foremost priority, regardless of cost.
Betts would have probably cost upwards of $30 million a year once he hit free agency, but Boston is one of the wealthiest teams in baseball. Although the Sox would have lost draft picks this year, it's worth it for a player like him. The Sox could have taken the risk.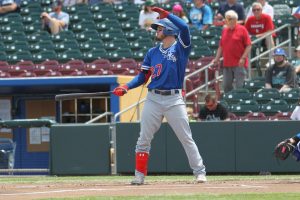 Let's not forget that the team also unloaded David Price, who was being paid $30 million a year. 
Yes, the three players the Sox received from the Dodgers are likely going to be good. Verdugo is a former top prospect who was ranked No. 35 on MLB's top prospect list a year ago, Downs ranked No. 44 on the same list, and Wong, although not ranked on the top prospects list, was among the top 30 in the Dodgers' farm system. 
Verdugo spent most of last season in the majors, batting .294 with a .817 OPS in 106 games, before going out with a back injury. He is questionable for Opening Day.
In the minors, Downs batted .269 for the Dodgers' Single-A affiliate. Wong had a .281 batting average combined in his time in Single-A and Double-A ball last season. 
But prospective talent is definitely not enough. The Sox just traded a generational talent in exchange for reduction in payroll and a roll of the dice. 
Are they realistically expected to be competitive with an injured outfielder and two minor leaguers in place of Betts and Price?
The Sox went 84-78 last season with better players than they have now. They don't have a clear fifth starting pitcher, and until Verdugo returns who is going to be their fourth outfielder?
Instead of trading for minor leaguers, Boston should've looked at acquiring proven cost-control players. The Sox could have done that by dealing other players, such as Jackie Bradley Jr., Chris Sale, or Xander Bogaerts. It should never have been Betts. 
He was a homegrown player traded in the prime of his career, to a team that only got better, in exchange for something that only leaves us wanting more. Does that remind anyone of a trade made about a century ago?
Perhaps the name Babe Ruth rings a bell.
Leave a Comment
About the Contributor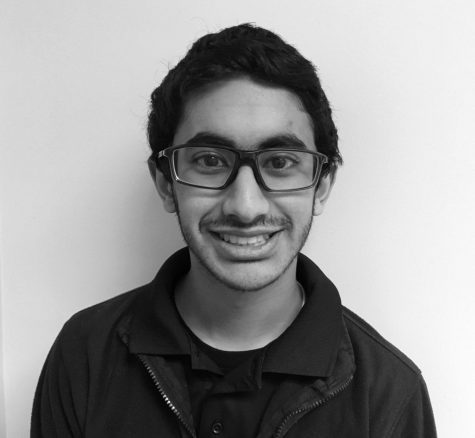 Rahul Harve, Features editor
Rahul is a senior and has attended AMSA since 6th grade. This is his first year writing for The AMSA Voice, and he decided to take the class as he wanted...