Want to make a difference? Just do it.
Samantha Perlman is Marlborough's rising political star
Two years ago, a Massachusetts state representative struck up a conversation with Samantha Perlman, a recent graduate of Emory University in Atlanta. She was enthusiastically advancing a bill to expand civic education in the Bay State nearly as soon as she had returned from the South, the ink on her diploma still fresh.
She was passionate. She was articulate. She was personable, reasonable, enthusiastic.
"Why aren't you running [for political office] now?" he asked her.
Ms. Perlman didn't have an answer, and a year later she declared her intention to run for Marlborough City Council. She was elected Councilor-at-Large with an overwhelming tide of support, making her, at 24, the youngest woman to ever hold the position.
She approached the run like she does everything else: with total dedication. She came in first in all but two precincts of the city (losing one by three votes), ousting incumbent Peter Juaire. Her canvassing campaign was a big reason for her success in the election.
"Who knows what the count is now, it had to have been two, three thousand doors," she said, regarding the amount of houses she visited. "I feel like it was really important to put in all that work, to actually earn the vote."
When she caught the state rep's eye, Ms. Perlman was working to pass S.2375: An Act to Promote and Enhance Civic Education in the State House. As a member of the FAO Schwarz Family Foundation Fellow for Generation Citizen, a civics education nonprofit organization, she couldn't shake his question.
"It continued to haunt me," she said. "I thought, Why aren't I running for office? What's holding me back?"
Ms. Perlman, also the chair of the Marlborough Cultural Council, had no idea how much support she would receive. In the year leading to the election, Ms. Perlman and her staff were able to recruit volunteers from across Marlborough to help with door-knocking, outreach, and street-corner campaigning.
"My perspective of what a city councilor does is being your friend and to advocate in the community," she said. "And I want people to look at me and go, 'Oh, that's Sam, I want to talk to Sam! Let's have a conversation.' There's always a hierarchy in government [but] I wanted to be horizontal."
Her friendly demeanor and popularity has spread to all corners of the city, including here at AMSA. Four AMSA seniors, Ian Harvey, Nadia Boudoukara, Jesse Hogan, and Kathryn Cannistraro, all contributed to the campaign by knocking on doors and making calls.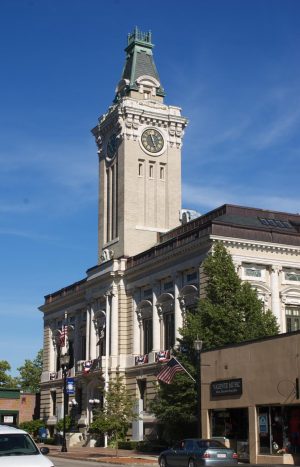 "Representation was a big factor for me," Nadia said. "She's just so personable. No matter if you've known her for 25 years or you just met her."
Her outreach towards younger people is reflective of the youth movement in politics across the United States. At AMSA in particular, debates about policy and candidates can often be heard across campus and in classrooms, and they have spurred people to become more attuned to the political climate of the state and the country. According to a recent poll conducted by The AMSA Voice, 65 percent of students in grades 9 through 12 said they currently pay attention to politics. That youth movement has inspired activists on issues such as gun rights and climate change, with students Greta Thunberg and Emma Gonzalez, for example, becoming household names.
One of Ms. Perlman's top priorities is to help benefit other generations in the future, and listen to every voice, young or old. That widespread message drew a devoted following.
"I've always said my slogan is 'A voice for our future.' I'm not going to just think of things in the short term, but how it's going to impact people." 
Her campaign attracted a lot of attention not simply from Marlborough residents, but the Massachusetts community as a whole. In late October, Massachusetts Rep. Ayanna Pressley tweeted her support for Ms. Perlman, quoting her "transformative campaign." 
"That was really awesome and unexpected; I've connected with her a few times but that was really rewarding," Ms. Perlman said. "People see a young woman trying to make a difference in her community is resonating across a lot of different circles. I don't think words can describe it."
Ms. Perlman also drew support from the organization Run For Something, a group focused on supporting young progressive candidates, as well as the Young Democrats of Massachusetts and the Massachusetts Women's Political Caucus, among others. 
"If I had to use one word to describe her, it would have to be bridge-builder," Jesse said. "We'd walk around and see people of so many backgrounds, and being able to make connections with those people is a really powerful ability." 
With her background in civic education, Ms. Perlman plans on furthering civic education and other programs within the public school system. For example, she promotes a high school City Council shadowing program, encouraging students' understanding of local government and promoting politics for younger generations.
Her proposals for the city also include a new fire station on the west side of Marlborough, a public dog park, expanded bike lane access, and a stronger bus connection to the Southborough commuter line. She also supports expansion of renewable energy and living affordability within the city.
Her widespread appeal stems from her policy proposals, which focus on balancing the quality of life of residents with economic success. Human services, housing, and infrastructure need to be balanced with growth management to better the lives of people among all income levels and backgrounds.
Of course, Ms. Perlman is hoping her victory will inspire the next generation of leaders, both women and men. "Especially for women, young women, it's a big decision to run for office," she said.
Ms. Perlman, an avid thrill seeker, has advice for those who want to make a difference in their communities, both small and large. 
"If you can jump off a bridge, you can run for office," she said.
Leave a Comment
About the Contributor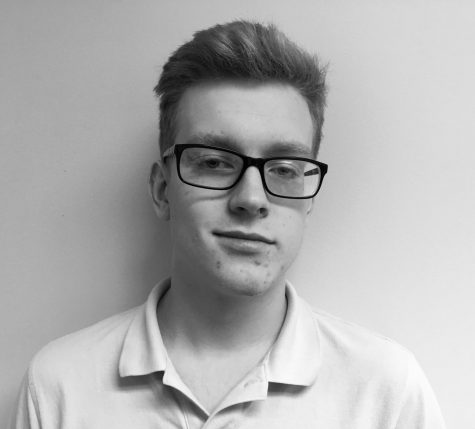 Daniel Temmallo, A & E editor
Daniel is a senior and first-time writer for The AMSA Voice. Daniel joined the newspaper as a way to refine his writing, as well as to improve his awareness...