What leadership looks like in times of crisis
In these unprecedented times, the leaders of the country, at all levels, have been put under extreme pressure to keep the economy and social systems afloat while saving as many lives as possible. 
But leadership comes in many forms at many levels — from the president of the United States to the executive director of AMSA — and in some places it has been admirable, while in others it has been questionable and disappointing.
AMSA Executive Director Ellen Linzey and the rest of the AMSA administration have done what is widely regarded as a very good job, slowly integrating online learning to keep students engaged while also focusing on their mental health. Steps have also been taken to make the most of the seniors' final year despite severe limitations.
The AMSA administration made big decisions early, such as closing the school, because it was necessary to protect students, families, and staff as the coronavirus spread across the nation. At the same time, administrators consistently adjusted dates for prom and graduation, even if it meant extending events into the summer or even fall.
They made the necessary decisions in a timely fashion, kept lines of communication open, and they were honest and direct with stakeholders.
For the majority of Americans, polls have consistently shown, the same can't be said of President Trump and his administration. Mr. Trump has continually downplayed the severity of the disease and has, at times, displayed a kind of ignorance related to it. 
"Taking early, intense action, we have seen dramatically fewer cases in the United States," Mr. Trump said on March 11, failing to provide adequate context. 
There has been a documented lack of available testing, there have been mixed and inaccurate messages about potential vaccines and treatments, and the desire to relax social distancing restrictions to spark the economy has been met with resistance among medical experts because it likely will lead to increased outbreaks even as the American death toll climbs toward 90,000.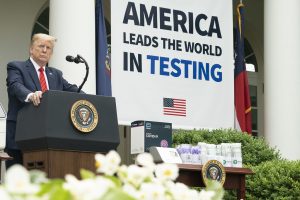 Mr. Trump's documented statements, in which he contradicts earlier statements or makes inaccurate claims, do not increase levels of confidence.  
"Well, we pretty much shut it down coming in from China," Mr. Trump has told Fox News in multiple interviews, repeating the claim in several media conferences. This refers to a Feb. 2 order banning Chinese nationals from entering the country, but not Americans returning from China who were potential carriers of the virus.
According to ABC News, about 18,000 American returned to the United States from China during February and March.
"The problem was, it was too late," Dr. Todd Ellerin, chief of infectious disease at Weymouth's South Shore Health, told ABC News. "Even though there had only been 12 confirmed cases in the United States on the day President Trump announced the travel ban, the reality was there were many more unconfirmed cases."
Mr. Trump has repeatedly said the United States leads the world in testing, but it is the number of tests performed per capita that is the important number, not overall tests. In terms of per capita testing, the United States ranked No. 22 in the world as of April 26, according to the Organization for Economic Co-operation and Development.
That did not stop Mr. Trump from declaring that "we've prevailed on testing" during a media conference on Monday.
It is no wonder that Americans are divided and confused as to the severity of the pandemic in the country and their feelings about how elected officials in Washington have reacted to it.
Polling has indicated that people are much more satisfied with local leaders who have taken decisive action and maintained clear and open lines of communication with their constituents, with the governors of Massachusetts (Charlie Baker), New York (Andrew Cuomo), and California (Gavin Newsom), for example, all registering approval ratings near or surpassing 80 percent, while Mr. Trump's approval rating hovers below 45 percent.
Local business leaders have also stepped up and done remarkable things, including here in Massachusetts. After Mr. Baker struck a deal for more than a million medical masks in China, he needed a way to transport them back to the United States. New England Patriots owner Robert Kraft offered use of the team's private jet.
Sometimes, it's easy to see what actual leadership looks like.
Leave a Comment
About the Contributor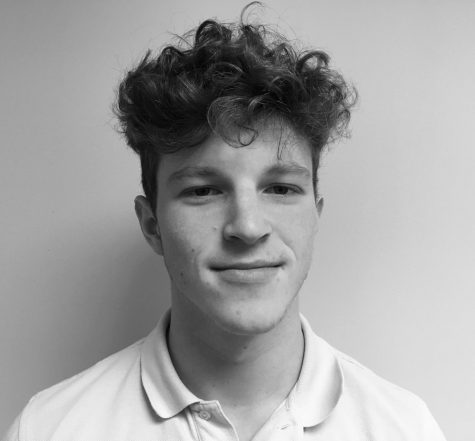 Broderick Sartor, Co-editor
Broderick is a senior who has attended AMSA since 6th grade. He is returning to The AMSA Voice this year, after acting as a staff writer as a sophomore....