Where in the world was Malcolm Butler?
The New England Patriots clearly did not turn in their best performance Sunday, disappointing themselves and fans alike in a 41-33 loss to the Philadelphia Eagles in Super Bowl LII.
The question that every fan watching had, however, was an obvious one: Where was cornerback Malcolm Butler?
Answer: On the sideline.
Wait. In the biggest game of the season, the guy who is perhaps the team's best at his position — the hero of Super Bowl XLIX with a goal-line interception — isn't on the field? And he stays on the sideline even as the secondary is shredded by Eagles backup quarterback Nick Foles?
Former Patriots cornerback Brandon Browner took to Instagram after it was over, posting a picture of head coach Bill Belichick with the caption "Lost the game for us tonight."
Belichick's reluctance to give many details about the decision, combined with Butler's own professed confusion, sparked frustration and anger by fans and many former Patriots players.
"We need to get to the bottom of this Malcolm Butler situation," former cornerback Ty Law tweeted.
In the end, Butler was given a single special teams snap. Belichick deflected any speculation the decision was disciplinary in nature.
"We put the best players out there and the game plan out there that we thought would be the best tonight," he said. "Like we always do."

Loading ...
It must be noted, however, that Belichick is perhaps the best coach in the NFL when it comes to making in-game adjustments, changing things on the fly (especially after halftime) that counter areas of weakness or exploitation.
Belichick could clearly see that Eric Rowe, Butler's replacement, was struggling. Foles, who ended up the game's MVP, couldn't be stopped and the Eagles punted just one time all night.
Combine that with the loss of a key offensive player to injury (wide receiver Brandin Cooks) and a few mistakes and you have a formula for losing.
The Patriots lose a chance to add to their historic success, fans are left in disbelief, and Butler is seen on the sideline crying during the national anthem because he can't understand any of it.
"They gave up on me," he told ESPN's Mike Reiss. "I guess I wasn't playing good or they didn't feel comfortable. I don't know. But I could have changed that game."
He probably could have changed it. He almost certainly couldn't have made it worse. Foles finished 28 of 43 for 373 yards and three TDs.
Belichick didn't budge from his statement. It was not unusual, but it certainly proved surprising and frustrating for people trying to figure out exactly what happened and why.
Even Rowe did not know what was happening until he was told he was starting right before the opening kickoff.
"It wasn't official until kickoff," Rowe said, according to NFL.com. "I feel for [Butler]."
He surely isn't alone.
About the Contributor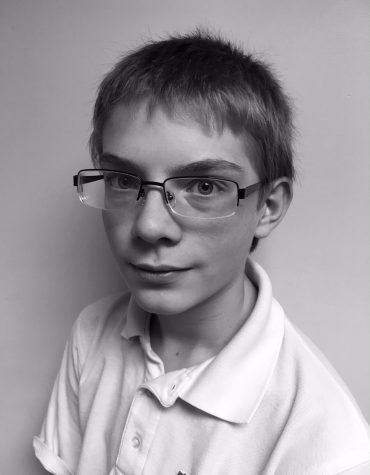 Matt Sprague, Staff writer

Matt is a sophomore who would like to continue practicing journalism skills throughout high school. Being one of the smallest members of the AMSA-Assabet...