'White Mamba' not enough to keep AMSA's season alive
Zach Meyer and the Eagles lose in playoffs
Just because it wasn't basketball season didn't mean that Zach Meyer wasn't working on his game. Far from it.
Between the end of last season and the start of this one, Zach spent three to four days a week in the gym working on his shot. Hour after hour, it was stop, spin, fade, drive and, of course, shoot.
How else are you going to get better? How else are you going to get where you want to be?
"You improve over the offseason, not during the season," said Zach, a junior point guard. "That's how it goes with every sport."
The hard work paid big dividends this season, as Zach led AMSA to a 12-6 record and a berth in the MIAA Central Division 4 playoffs, where the Eagles lost 51-46 to Abby Kelley on Tuesday. AMSA was within a basket with fewer than two minutes to play, but Zach and the Eagles could not get a crucial score on their final two possessions.
The Eagles' fate throughout the season hinged on how "The White Mamba" performed. His teammates bestowed Zach with the moniker, which is a play on Kobe Bryant's "Black Mamba" nickname, because of his accurate shooting and ability to nail those late, big-shot daggers that take teams down.
Unfortunately for AMSA, that shot did not materialize against Abby Kelley, a team that defeated the Eagles three times this season.
"He utilizes his teammates and his teammates utilize him," Eagles coach George Albuquerque said. "He has the ability to recognize the defense and adapt the offense in order to create shots."
The improvement from his sophomore year to junior year has been striking. His "basketball IQ" has increased exponentially and his ability to read a defense and either pass to the open man or find his shot has, in large measure, been a result of all that hard work.
"He's great at reading the right play," junior teammate Josh Bertrand said.
Every great athlete knows it is not acceptable to end a practice session on a bad note. Whether it is missing a majority of their shots or if they are not happy with how they are performing, they always put in the extra effort to fix what isn't working.
There is no set number of reps or shots they take; they work until they are happy with the output of their play, and Zach has definitely realized that.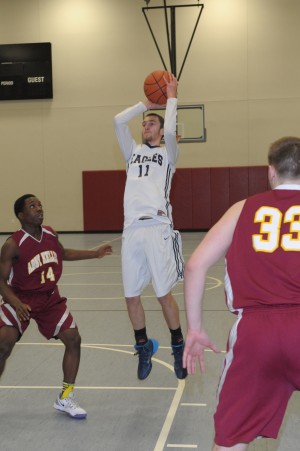 "Whatever it takes, or whatever we seem to need in a game, Zach is able to produce," junior teammate Chris Reynolds said.
Zach "gets it" and it shows in the numbers. He finished the regular season leading the Eagles in scoring, averaging 17 points per game.
He was positively dominant early in the season, averaging close to 25 points per game in the first few weeks, and opponents realized that they had to devise special schemes to defend him.
Toward the middle of the season Zach experienced a scoring slump as teams began utilizing what is known as a "box-and-one" defense, in which four players are in zone coverage, with one player assigned to shadow Zach.
While Zach and the Eagles adjusted, they experienced a four-game losing streak that threatened their run at the playoffs.
"It's been difficult, but the way to beat the zone is to set screens for each other and we can get good shots," Zach said.
In other words, go back to those practice sessions and realize what is working and what isn't, make the adjustments, and hit the high note.
Not surprisingly, AMSA snapped out of the slump to win seven of its final nine games, qualifying the Eagles for the postseason.
"The team's record does not reflect on how they played," Mr. Albuquerque said. "They have been on the receiving end of some bad bounces, but they dive for balls during the game and give 110 percent every game. The effort is there."
A big component of that play has been constant adjustments. Senior Devon Thyne has seen his role become fluid, going from primarily a power forward to mostly a small forward with occasional play down low.
"I think the biggest thing for us [emerging from the slump] was not thinking so much about Xs and Os and just reacting," Devon said.
And the team simply trusted its star until the dream came to an end.
"Zach is like that stone at the top of an arch that keeps everything in place," Devon said. "He's our keystone."
Leave a Comment
About the Contributor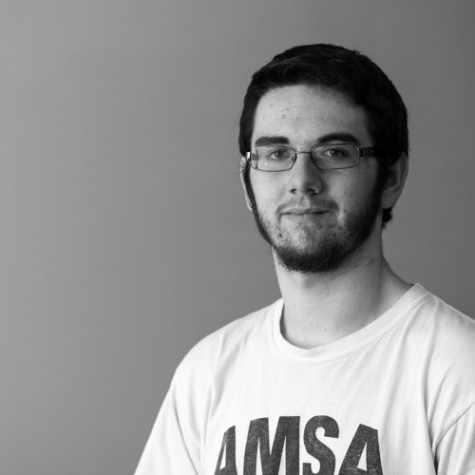 Nick LaPan, Sports Editor
Nick LaPan is a senior at AMSA but is not advanced in math or science. He is, however, advanced in sports. His passion for sports is what really drives...