Why now for an AMSA football program?
Autumn saw the start of AMSA's cooperative football program with Maynard High School and the completion of its first season, the realization of a decade-long quest for many in the AMSA community who see the sport as crucial to any high school experience.
But the decision to launch a program now, in the middle of the nation's struggle to reconcile the merits of football with concern over head trauma and brain injuries, can be difficult to defend.
"It was definitely a hesitation on all of our parts, myself included," AMSA Athletics Director Pete Jones said. "[But] the way high school football is taught and played today has undergone major changes, with all of the player safety stuff involved."
Maynard reached out to AMSA with the proposition of a co-op in the summer of 2016, and the idea was officially approved by Dr. Anders Lewis, AMSA's executive director, in January of 2017, in the middle of heated national debate over football's safety and appropriateness for young people.
Arguments and disagreement over the safety of high-contact sports such as football have increased exponentially over the past 10 years, as the sport has become associated with the risk of serious and irreparable injury, especially Chronic Traumatic Encephalopathy (CTE), a disease that causes degeneration of brain tissue and is associated with memory loss, impaired judgment, and difficulty regulating aggression and emotion.
Many organizations and research centers, such as Boston University, have conducted studies into the harmful side effects of playing football, and the possibility of developing CTE. Head impact is a common occurrence in football and study after study has shown that players are vulnerable to long-term damage even when they are not diagnosed with having suffered a concussion.
A study by Dr. Ann McKee of BU published in the Journal of the American Medical Association last July showed the presence of CTE in 110 of 111 brains of former NFL players.
"It is no longer debatable whether or not there is a problem in football — there is a problem," Dr. McKee said, according to The New York Times.
However, many people argue that youth football, when coached right, minimizes these collisions and therefore significantly lowers the possibility of irreparable damage.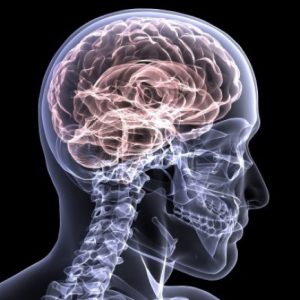 These debates came to a climax locally in the case of Aaron Hernandez, the former Patriots tight end who was convicted of murder in 2015 and sentenced to life in prison. Early in 2017, he hanged himself in his cell at age 27.
The CTE Center at BU conducted research on Mr. Hernandez's brain and discovered that he suffered from the most extreme case of CTE ever recorded for a person his age.
Medical experts are concerned because evidence suggests that it doesn't require players to play the sport long term or suffer a series of concussions for damage to occur.
"What we're really concerned about, and what I think people really need to start being concerned about, is this exposure to what we refer to as sub-concussive hits: these hits that don't necessarily result in the symptom right then, but people can get hundreds of them a year," BU's Dr. Robert Stern told National Public Radio. "Kids, youth, on average, have been found to have between 500 and 600 a year of these types of hits."
In a delicate situation such as this, coaching is considered key. If players are being trained well, with safety in mind, the hope is that participants will experience minimal risk at the amateur level.
And making sure that nobody plays hurt and that all questionable head injuries are extensively examined should also help to curb the problem, according to proponents.
"If you're hurt you can see [the EMT] before practice or a game," AMSA junior Aidan Reinhold said.
The trust seems to be there, and AMSA players are confident that, if anything were to happen, it would be addressed seriously and immediately.
"I'm confident that our kids are being taught the right way to play, and I think that alone will reduce the chances of catastrophic injury," Mr. Jones said.
The feeling is that, handled correctly, the pros outweigh the cons. The program potentially comes with numerous bonuses, including community building.
"[Maynard has] been very hospitable and welcoming […], not making it feel like it's all Maynard," said Cheryl Pouliot, mother to one of the AMSA's junior players, Zack Pouliot.

Loading ...
The program has also helped to build AMSA school spirit, with students and parents finally able to attend a Friday night football game and cheer on their team in a traditional way.
"AMSA kids come every Friday. We get that real high school feel," AMSA junior Mark Bibiu said.
One of the things AMSA has long lacked, according to many students, is the feel that it is a "regular" or "normal" high school. Having a football team and an opportunity to spend Friday nights with friends getting vocal at a game is a kind of American tradition.
"Down the road, I think it will definitely contribute to more school spirit," AMSA Vice Principal Mike Nawrocki said. "Especially when you get more students involved and it's known that it's a possibility to join."
Long-term prospects for the AMSA program are hazy. Beyond health and safety concerns, there is the matter of facilities. But if AMSA were eventually to move to a new location, would its own football program and field be a possibility?
"I'm certainly open to it, but I think that's years down the road," Mr. Jones cautioned.
For the moment, supporters of the program are concentrating on how it might help bring people together.
"Sports, by nature of their history, tend to bring people together," Ms. Pouliot said.
So while concerns over youth football are legitimate and must be taken into account, at the moment AMSA officials are hoping that a focus on safety will temper much of the acknowledged risk and that the presence of a football program will help move the school forward in its evolution as an institution.
"[Football] is a big-time sport in our country, so I think that the program, next year and in the years moving forward, will gain more and more attention, and give us something more to cheer about," Mr. Nawrocki said.
View Comments (1)
About the Contributor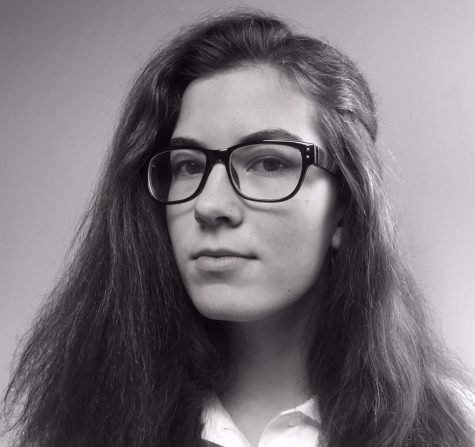 Kate Longinova, Senior writer

Kate is a junior. She loves writing and has done lots of it, especially short stories

and poetry in both Russian and English. She looks up to many...