Working to find better scientific solutions
EDITOR'S NOTE: Last in a four-part series about AMSA's innovative science research program
Biology teacher Christopher Brandes is all about sustainability. He even teaches a class devoted to the concept.
It should come as no surprise, then, that Mr. Brandes—as part of the science department's research program—has been working with sophomore Joey Ciolino for the past few months on creating sustainable bio-fuel capable of creating ethanol in a more environmentally friendly way.
With switchgrass, for example.
Switchgrass is a tall-growing and deep-rooted grass from North America that grows in warmer seasons and that can grow in a variety of soil types and climate conditions, which is one of the many advantages it has over corn.
According to documents from the U.S. Department of Agriculture, switchgrass has "the ability to produce moderate to high biomass yields on marginal lands."
Corn, for a variety of economic and political reasons, is the go-to source for ethanol creation, which is used as an oxygenate in gasoline and to help power machinery. Ethanol makes up about 10 percent of the gas pumped daily into automobiles in the United States.
Ethanol can reduce the amount of greenhouse gases emitted into the atmosphere, as well as reduce dependence on oil. Use in the United States has increased from 1.7 billion gallons in 2001 to 13.2 billion in 2013, according to the U.S. Department of Energy.
Using corn to produce ethanol, however, is inefficient. According to a study cited in Scientific American in 2008, switchgrass produces more than 540 percent more energy than corn, making it a superior alternative bio-fuel.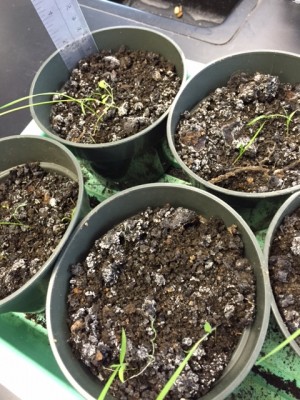 "Corn takes up nitrogen and is difficult to plant and maintain," Mr. Brandes said. "We want to switch from corn to a more environmentally safe and natural alternative, like switchgrass."
Switchgrass also reduces the amount of fossil fuels and greenhouse gases emitted and has the potential to improve rural economies. The greenhouse gas emissions in switchgrass, according to a 2008 report by BBC News, are about 94% less than that of gasoline production.
"We want to make the environment a better place; ethanol is more eco-friendly," Joey said. "Save the environment."
Mr. Brandes and Joey are doing their own studies in comparing corn and switchgrass yields. In fact, they are growing switchgrass in pots lining the windows of Mr. Brandes' classroom.
They are frequently changing their techniques in the distillation and fermentation processes in order to attempt to try everything, and then chart results. Even if something works well, they are constantly trying to see if they can come up with something else that is even better.
"There has been a multitude of setbacks," Mr. Brandes said. "We've had trouble getting high ethanol amounts in the fermentation process and we are still trying to figure out why."
The project has had its fair share of challenges.
"There is a massive learning curve to properly distill ethanol out of a solution," Mr. Brandes said.
But facing the curve and overcoming the challenges is a core part of the process.
"I'm learning about lab safety, distillation, fermentation, [all kinds of] procedures," Joey said.
As with most challenging things, time is another factor.
"Sometimes we're in the middle of distillation and the warning bell rings," Joey said.
It has been an enlightening four months.
"Joey is a good kid," Mr. Brandes said. "He is learning a lot."
That includes adjusting on the fly and dealing with setbacks. Sometimes they jump from project to project in order to try everything they can, in order to get the best results.
This can be a problem due to the fact that it takes time and care to grow the switchgrass and since time is of the essence in a school setting, it's a daunting challenge.
"It's challenging to make sure everything is done right, but you have to be ready for failure," Joey added.
There is still a lot of research to conduct, including a potential move away from switchgrass in favor of something else that might work even better.
"Our ultimate goal might not be meant by the end of the year," Mr. Brandes said. "There are so many different things to look at. Maybe something is better."
It's a great example of what the science department is focusing on this year.
"We are trying to develop scientific research programs," said Dr. Scott Joray, the science department chair. "[It's all about] doing hands-on research."
By all accounts, this research program has been an incredibly rewarding and educational experience for the students and teachers involved.
"I'm learning a lot of new things," Joey said.
From an educational standpoint, mission accomplished.
Leave a Comment
About the Contributors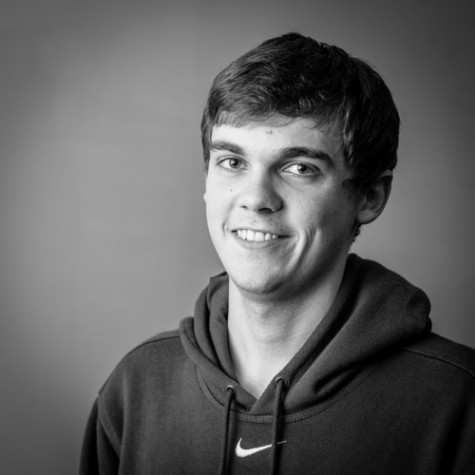 Nathan Richardson, Features Editor
Nathan Richardson is a truly talented and gifted individual. He has been a student at AMSA since 8th grade. He is now a senior and still does not really...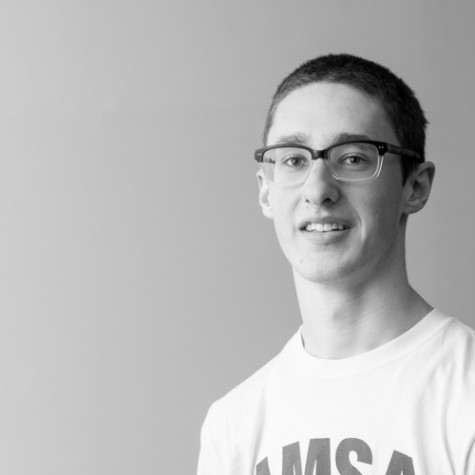 Sam Stiller, Co-Layout Editor
Sam Stiller is a senior at AMSA. He enjoys writing about what truly affects the everyday life of his peers. Sam is the editor of the student yearbook,...