AMSA students return for in-person learning after more than a year
AMSA students returned to in-person learning on April 28 for the first time in more than 13 months. 
Department of Elementary and Secondary Education Commissioner Jeffrey Riley informed school districts in March that the state would mandate in-person learning for all middle schools starting on that date, but with a remote option still available for individual students who did not feel safe in returning. 
Although high schools were not required to return last week, AMSA officials decided to bring all students back together.   
"We feel very strongly that we're one school, and we want to make sure that everyone is being offered the same opportunity," Executive Director Ellen Linzey said. 
AMSA students faced a choice, which they made in the form of a survey: return to school, masked and socially distant, or remain online and continue remote learning through Zoom. 
According to the survey, 605 students chose to return to AMSA in person, about 63 percent of the student body. 
More 9th graders chose in-person learning than any other grade, with a total of 109 students, or about 75 percent of the grade. 
Sixth graders had the highest percentage of in-person students at 78 percent, or 98 students. 
The junior class had the smallest in-person turnout in both individuals and percentage, with 65 students, 39 percent of the grade, choosing in-person learning. 
"There are seven people in my house," said junior Audrey Clayton, who chose to stay remote for the rest of the school year. "At least two members of my family are at risk. I also don't want to put my younger siblings at risk because we don't know the long-term effects of [Covid-19]."
With less than a month of school remaining for AMSA's seniors, 101 12th graders — 72 percent — chose to return to school. 
"Even though I was doing really well academically remotely, I missed the social aspect, being someone who thrives on social interaction," said Zinara Dubash, a senior who returned to in-person learning. 
AMSA administration outlined a plan for the return to school that is compliant with state guidelines and that bridges the gap between "normal" and Covid-era school experiences.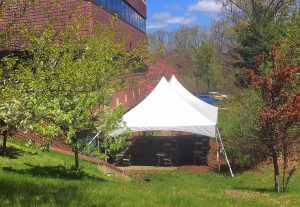 The first issue is that an AMSA student normally interacts with eight classes worth of students daily, which increases the risk of exposure to Covid-19. 
Since about 37 percent of students are staying remote, most classes will not be at full capacity, and AMSA will continue to use the remote schedule with four 70-minute blocks and two 30-minute academic workshops for the remainder of the school year. 
Fewer classes a day and fewer transition periods cause less interaction between students and decreases the risk of transmission. 
"[Desks] will all have to face in the same direction, and they have to be spaced three feet apart from the edge of your chair to the edge of the chair of the person next to you," Mrs. Linzey said about the setup of socially distant classrooms. "We have to have seating charts because we have to worry about contact tracing."
After each academic workshop, in-person students have a 10-minute mask break in which they stand outside, six feet apart, and take off their masks. 
Seating charts will be required in classrooms and Lower School lunches. During Upper School lunches, students will use their cell phones to scan a QR code that allows them to log where they sit each day, according to a "Safety Protocols" video that was released on April 12. 
Three large tents are located outside the buildings and function as socially distant seating areas, and there is also a lunch area on the second floor of Fore Kicks Sports Complex. 
The school allows and encourages juniors and seniors who have cars to eat in their vehicles and buy lunch off-campus. 
Each of the school buildings has a specific route that students must follow while traveling between classes in order to control traffic flow and further decrease contact. 
Lockers are not in use, another precaution to avoid crowded hallways, and students are advised to bring only the materials they need for their four classes each day. 
Teachers returned to school on April 6 in order to test the Wi-Fi and other aspects of teaching in person. 
Each classroom has a laptop stand, a projector, and a microphone amplification system that allows in-person and remote students alike to see and hear the teacher and the presentation on the screen. 
As of this week, the in-person learning schedule includes Mondays, which were previously asynchronous "flex days." Mondays have a rotating schedule separate from the rest of the week, which follows the pattern of the current remote schedule. 
Clubs continued to hold remote meetings after school. Following dismissal at 2:45 p.m., all students must leave the campus before 3:30 p.m. to allow cleaning of the premises for the next day. 
For the remainder of the school year, the uniform policy does not require shirts or outerwear with AMSA logos. A white or navy blue shirt with a collar is acceptable if students have no official uniforms that fit. 
"We're trying to keep it simple and easy without giving up on it," Mrs. Linzey said. "[The uniform] is part of our charter, but I think it's also just important to go back to normal." 
Leave a Comment
About the Contributors
Amanda Denney
Amanda is a junior in her first year writing for The AMSA Voice. She came to AMSA in 7th grade, and she is on the Quiz Bowl team and in the National Honor...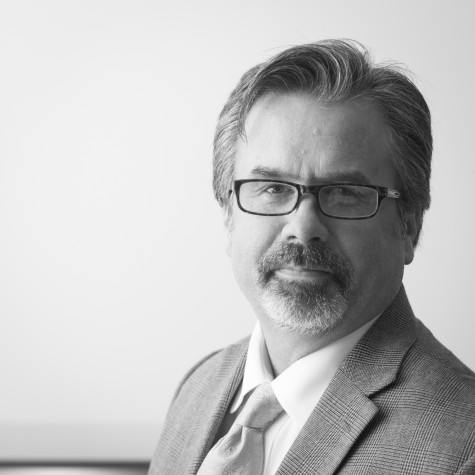 Steven Smyth, Executive editor
Mr. Smyth, an English teacher at AMSA for the past nine years, is The AMSA Voice adviser and executive editor. He currently teaches Journalism, Advanced...