California wildfires may be 'the new normal'
California residents are still dealing with the fallout of devastating wildfires that ravaged the state last autumn — and will be for the foreseeable future, with Gov. Jerry Brown saying in December it is likely to be "the new normal" as part of overall climate change.
October, in particular, was a month of unexpected and unprecedented loss and destruction in Northern California, as wildfires raged across the region for several weeks. They have been declared the most destructive in the state's history — a significant event considering dry conditions have led to numerous devastating wildfires over the years.
The fires, numbering about 250, destroyed large areas of Napa, Lake, Sonoma, Mendocino, Butte, and Solano counties. In total, the fires destroyed 245,000 acres of land, killing dozens and causing an estimated $3.3 billion in damage.
"I fully expect this will be the worst fire disaster in California history," said Rep. Mike Thompson (D), who represents the state's 5th Congressional District.
The first fire, sometimes called the Nuns fire, began late in the evening on Oct. 8, just off Highway 12, north of the city of Glen Ellen. The Nuns fire was soon joined by nine others that continued to burn until the end of the month.
All fires were officially declared completely contained on Halloween, but the damage had already been done. The fires killed 43 and injured 185. Thousands of people and families also lost their homes. Nearly 9,000 structures were destroyed.
The fires also hit close to home for some AMSA students and families. This reporter has family in the San Francisco Bay Area — an aunt, uncle, and cousins Justine and Jenna live with Jenna's husband in San Francisco, but they also own a home in Sonoma County, one of the hardest hit by the fires.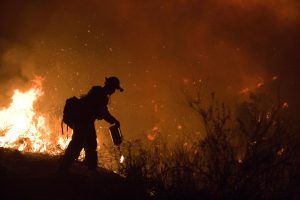 The Palefsky family said that by living in California, they have grown accustomed to wildfires, but these recent fires hit too close to home — literally and figuratively. Their house was spared, but it was a close call.
"[The fire] was about five miles away, and we knew the firefighters were focused on saving structures, not land, and there were no structures to save between us and the fire," Jenna Palefsky said. "We were at the whim of the winds."
The California wildfires proved the deadliest since the Cloquet fire killed 453 people in northern Minnesota in 1918.
Some people had to run through smoke and flames as their neighborhoods burned around them. Video footage on television news and on social media captivated the nation. Some stories proved irretrievably sad.
One such story was that of Carmen Berriz, who died from smoke inhalation while hiding in a swimming pool. She had been married to her husband Armando for 55 years, and died in his arms.
Other stories proved more hopeful. When the Weaver family of Santa Rosa went back to their destroyed home to search for what they thought would be the remains of their family dog, Izzy, they instead found her alive and wagging her tail. The tearful reunion was captured in a video that has since gone viral.
It is the type of story that has rallied the state. The fires wreaked immense devastation, but it has largely inspired residents to overcome and rebuild.
Leave a Comment
About the Contributor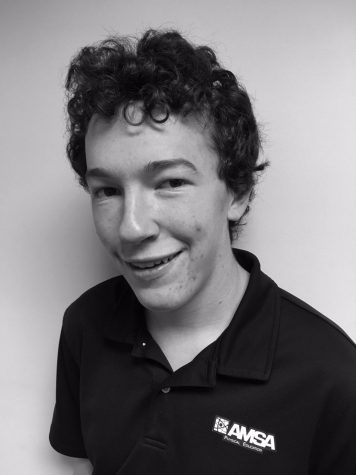 Griffin Palefsky, Staff writer

Griffin is currently a senior, and he hopes to enjoy his last year at AMSA. Griffin has a deep love and passion for theater and the arts, and this has...