Lady Bird is a real and moving portrait of teenage life
Greta Gerwig's debut as a director, Lady Bird, is the story of Christine "Lady Bird" McPherson, a high school student who wants to move to New York for college to get away from her mother and lower-class home in Sacramento, Calif.  The movie takes place throughout her senior year, when Christine struggles to find a place among a wealthy group of students, including her boyfriend, all while hoping to get accepted to a college on the East Coast to "escape."
The events that unfold depict the happy and somewhat comedic events of their everyday lives. But in truth, they set up the downfall, which creates an emotional shock for viewers. There are split-second events that, while subtle, are clear and completely pivot the story, shattering the positive emotion a character experiences to create empathy.  
For instance, the first act of the movie is all the work put in by Christine (Saoirse Ronan) to win the heart of Danny, the boy whose grandmother lives in an extravagant house in the affluent section of Sacramento. Christine and Danny spend all of their time together cuddling, running joyfully, and naming stars.
But everything comes crashing down when, for only a second, both the audience and Christine see Danny doing something that moves her point of view backwards. This further complicates an already confusing network of "wanting attention vs. love" to "anger vs. guilt vs. social awkwardness."
It is absolutely relatable to real-world possibility.
One scene that sticks out is when Christine's mother, Marion (Laurie Metcalf), "lets go" of Christine, whom she knows is leaving for college. She refuses to leave the car and say goodbye to her daughter with the father and drives away instead.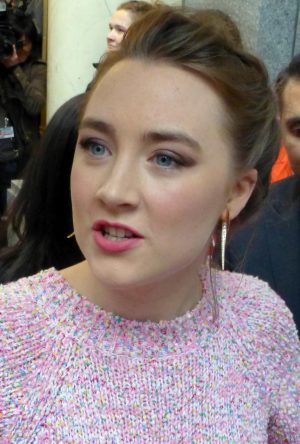 Out of context, this act may seem selfish. But the following sequence of Marion driving around the corner afterward presents a somber, emotional woman who had to give up the thing she created. She goes in and out between sadness and happiness, and Ms. Metcalf beautifully balances those emotions as we watch the car turn around to find Christine's father now alone in the frame.
The directing by Ms. Gerwig in this scene leaves a viewer scared of what will happen to Marion and happy that she is finally able to part. This is just one instance when the direction and affection make the movie.
One large theme, or rather a collection of themes, is the similarities between the different emotions driving Christine's life. There are moments of love only being a sense of needing attention. But there are other scenes emphasizing anger being an expression of love. Events of social awkwardness, yelling, frustration, passionate love, loneliness, and guilt aren't the impulsive reactions of a teenager, but are cleverly painted by Ms. Gerwig as the true emotions behind stress in humans.
The acting from Ms. Ronan is tremendous. Following the surprising shocks throughout the film, she is able to convincingly portray the corresponding emotions roiling within her character.
One scene in particular is striking. Christine lashes out and tells her mother she will pay back all the money it took to raise her someday and for her mother to give her a number of how much she owes her. Her mother scoffs and Christine slams the notebook in her hand onto the floor.
Even while it is a coming-of-age story about a teenage girl discovering the environment she perhaps never really noticed, Lady Bird brings to life characters who are not nearly as immature and idiotic as other, less refined films about high school life.
Ms. Gerwig's version of a teenager is easy to bond with; she is an accurate portrayal of a high school senior.
The movie is nominated for five Academy Awards: Best Picture, Best Actress (Ms. Ronan), Best Supporting Actress (Ms. Metcalf), Best Director, and Best Original Screenplay (also Ms. Gerwig).
While Ms. Metcalf has the best chance of taking home gold at Sunday's Oscar ceremony, Lady Bird is, no matter the outcome, legitimate art about humanity, as a movie should be. It absolutely deserves any of the awards for which it is nominated.
About the Contributor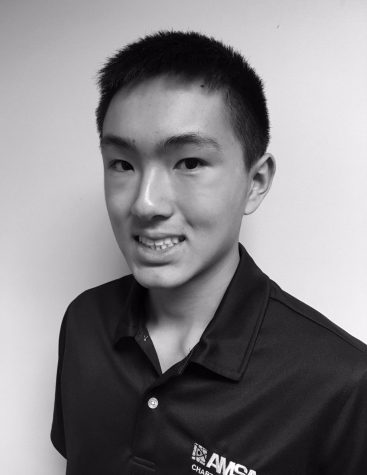 Richard Chang, Features editor

Richard Chang is a senior who has been at AMSA since 6th grade. He is interested in
pursuing English and journalism in college. He lives with his parents,...