Terror and death in a Florida high school
One of the deadliest mass shootings in American history occurred on Wednesday in Parkland, Fla., where a former student, Nikolas Cruz, returned to Marjory Stoneman Douglas High School with an AR-15 assault rifle and killed 17 people.
Mr. Cruz, 19, is said to have arrived at the school at 2:19 p.m. with a duffle bag and a backpack hiding his gun and ammunition. He proceeded to shoot students in the classrooms of the freshman building.
"This has been a day we've seen the worst of humanity," Broward County Public Schools Superintendent Robert Runcie was quoted as saying in the Los Angeles Times.
Mr. Cruz pulled a fire alarm to get students out of classrooms near the end of the day to get them in the open.
"The people next door to us must have not locked their door," Hannah Siren, 14, told the Times. "They all got shot."
After the rampage, Mr.Cruz discarded his vest, rifle, and ammunition under a stairwell, then camouflaged himself with the fleeing students and got away, authorities said. He then made stops at a Walmart and McDonald's before being arrested on a residential street at 3:41 p.m.
"Awful, but it could have been prevented," AMSA senior Isabel Berdecio said. "Since [the school shooting at] Sandy Hook [Elementary in Connecticut] there could have been laws preventing that. Even though the kid was 19 he was still able to buy a gun."
While Mr. Cruz purchased the weapon legally at a gun shop, he did show troubling signs of mental illness. The FBI was warned about Mr.Cruz, who posted a comment on YouTube stating, "I want to become a professional school shooter."
Authorities could not confirm Mr. Cruz made the comment and, because he was never committed to a mental institution or convicted of a felony, he was not flagged in a database preventing the purchase of a weapon.
But there were numerous signs he suffered from emotional issues.
"This kid exhibited every single known red flag, from killing animals to having a cache of weapons to disruptive behavior to saying he wanted to be a school shooter," Howard Finkelstein, the Broward County public defender, told The New York Times. "If this isn't a person who should have gotten someone's attention, I don't know who is. This was a multisystem failure."
Having killed 14 students and three staff members — including Aaron Feis, an assistant football coach who threw himself in front of students to protect them from bullets — Mr. Cruz is facing 17 counts of homicide and a possible death sentence.
And the nation is left dealing with the trauma of another mass shooting.
"This certainly is the type of case the death penalty was designed for," Michael J. Satz, the Florida state attorney, said in a statement. "This was a highly calculated and premeditated murder of 17 people and the attempted murder of everyone in that school."
Leave a Comment
About the Contributor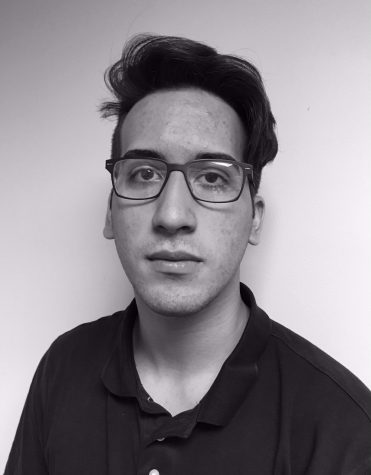 Adrian Jimenez-Lara, Photo editor

Adrian Jimenez-Lara is a senior who is very excited to be the photo editor for The Voice.

He gives his all during the school week doing homework and...