The time to act is now, with no excuses
The school shooting last week at Marjory Stoneman Douglas High School in Parkland, Fla., must be the end.
We're only two months into 2018 and there have been eight school shootings resulting in deaths across America. Eight. It's an alarming number and there seems to be no discernible movement to prevent further incidents.
But it's not just the staggering number of school shootings over the past decade (from Sandy Hook Elementary to Marysville Pilchuck High School to the 17 killed Wednesday in Parkland) but the other horrifying shootings resulting in lost life that have swept the nation.
From the shooting at the Pulse Nightclub in Florida that rocked the nation to the screams that were heard from coast to coast at the Las Vegas concert shooting last year — so many people have been affected by lax gun laws that are allowing dangerous weapons into the wrong hands.
There's this absurd idea or feeling that we are immune from school shootings and mass shootings because we live in this little pocket of Massachusetts where guns are well regulated, but that's not the case.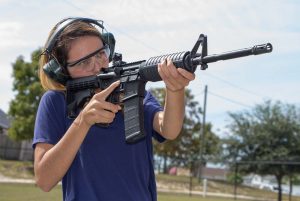 On Dec. 26, 2000, Michael McDermott strolled through the lobby of Edgewater Technology in Wakefield with an AK-47, 12-gauge shotgun, and a .32-caliber pistol. He proceeded to shoot seven co-workers. Paul Marceau, a 36-year-old development technician and my cousin, was among the victims.
Our family still feels the loss 18 years later, as I'm sure all families of the victims of the Wakefield Massacre do.
Military-grade weapons such as the AK-47 and AR-15 assault rifles should not be in public hands, especially not in the hands of children.
The time for new gun regulations is now. There cannot be another 20 years of devastating school shootings and terrifying mass shootings.  
The U.S. government needs to worry about gun control laws, not about passing the Concealed Carry Reciprocity Act of 2017 (H.R. 38) that would allow people with conceal carry permits from their state to have the same privilege in other states.
Creating a gun registry has been much opposed by the National Rifle Association, but in today's climate, there must be one. Knowing who owns guns could be a matter of life or death. It would help to track down a perpetrator in the case of a shooting or even follow up on warnings from other people.
It could have helped the FBI in investigating the Parkland shooter after his comment on a YouTube video claiming he wanted to be a school shooter. The more information the government has on people's guns, the safer the rest of us will be.
My heart goes out to the families of the Marjory Stoneman Douglas High School victims. But mourning resulting from such violence must end — now.
View Comments (2)
About the Contributor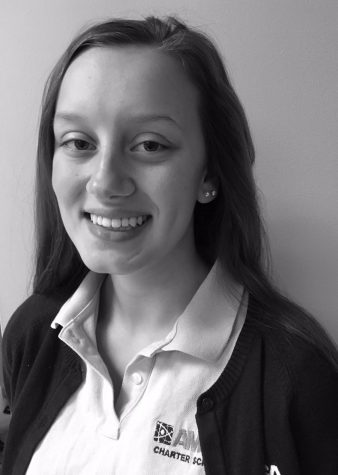 Amelia Marceau, Co-editor

Amelia is a senior. She has a great interest in writing and is excited to be a journalist and co-editor for the The AMSA Voice. Amelia has attended AMSA...