Vote 'yes' on all Massachusetts questions
As voters head to the ballot box today, the main thing on their minds may be the potential for the House or Senate to flip back to a Democratic majority. While this is obviously an important topic in this midterm election, equally important on a local level are the three ballot questions facing Massachusetts voters.
I am supporting voting ¨yes¨ on all three questions. Following is an analysis of each.
Question 1 regards setting a patient limit to nurses. The specific maximum number of patients allowed per nurse would vary depending on the type of patient. A maximum of three intermediate care patients, for example, could be assigned to each nurse, while only one patient under anesthesia could be assigned to each nurse.
A "yes" vote would install the new patient limit regulations, while a "no" vote would make no change to the current laws.
I strongly advocate voting to pass this legislation.
The main argument against instilling patient limits is that it would be expensive and increase wait times. In reality, patient limits would prevent overworking nurses and increase the quality of patient care.
In addition, with patient limits, hospitals may have to hire more nurses to compensate for the number of patients. Nursing consistently ranks among the most stressful occupations in America and alleviating some of that stress — combined with better care — would would increase interest in the field and result in better patient outcomes.
While a cost exists in passing this legislation, it is marginal compared to the benefits.  
In fact, the Massachusetts Policy Commission (HPC) reports that the passing of Question 1 would bring about savings of $37 to $47 million with the ¨hiring of additional RNs due to savings from reduced length of hospital stays and reduced adverse events.¨
Opinions and advertisements by hospitals and nurses for Question 1 seem to have conflicting messages. While most hospitals do not support its passing, many nurses do, including the Massachusetts Nurses Association. Ultimately, hospitals do not want to pay to hire more nurses even though it would benefit their patients.
RN Donna Kelly-Williams of the Massachusetts Nurses Association stated in her official argument, ¨[Question 1 requires] hospitals to adjust Registered Nurse staffing levels based on the needs of patients […] without reducing other members of the healthcare workforce. A recent survey found that 86 percent of Registered Nurses in Massachusetts favor this question."
It is imperative to listen to the voices of the nurses themselves, not the hospitals when voting on this legislation. To allow nurses to do their jobs more efficiently and diligently, as well as improve patient care, a ¨yes¨ vote is necessary.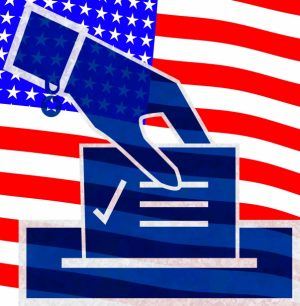 Question 2 proposes to create a 15-person citizen commision to "advance an amendment to the United States Constitution to limit the influence of money in elections and establish that corporations do not have the same rights as human beings," according to the website of Secretary of the Commonwealth of Massachusetts.
Especially in our current political climate, I advocate voting to support the passing of this legislation.
Because they would be unpaid, the commision is at a low risk of becoming corrupted. According to The Boston Globe, it would simply study ways to amend the Constitution regarding the Citizens United v. Federal Elections Commision U.S. Supreme Court Case that "loosened the rules on corporate and union money in politics.¨
Limiting money in elections is a key step to eliminating corruption in government. Jeff Clements representing People Govern, Not Money said in his official statement, ¨Behind our nation's challenges is a crisis of billionaires and special interests using money to buy access and influence with politicians. These special interests are well-represented, while most Americans are not.¨
The Citizens United case is not a question of corporations, but a question of the very foundation of American democracy. For a better represented population, corporations should not be held in the same regard as human beings.
The main argument in support of the Citizens United decision is the First Amendment right of free speech. While freedom of speech is indeed a ¨pillar of our democracy¨ as the Massachusetts Fiscal Alliance claims, it has nothing to do with the money being poured into elections by large corporations.
As Mr. Clements stated, ¨Money is not speech, it is power.¨
Thus, a ¨yes¨ vote on Question 2 ensures the advancement of fair representation in government, something important to every voter headed to the booths this midterm season.
Question 3 regards a law adding gender identity to the list of prohibited grounds for discrimination in places of public accommodation, resort, or amusement. The definition of "gender identity," according to the Secretary of State website, is "a person's sincerely held gender-related identity, appearance, or behavior" regardless of whether it matches their assigned sex at birth.
This measure is purely an issue of morality, and therefore I strongly advocate voting "yes" to keep gender identity a part of the list of prohibited grounds for discrimination.
Every person deserves to feel safe and free to participate in the public sphere without fear of discrimination, including those whose presenting gender does not match their assigned gender at birth.
Phil Sherwood, a campaign manager for Freedom For All Massachusetts says, ¨[Massachusetts] is seen as a leader nationally on equal rights and standing up for the safety and dignity of all residents. […] If this anti-discrimination law is stripped here, outside groups will be much more aggressive taking their agenda to other states in an effort to target minority groups for exclusion.¨
The main argument against the passing of this legislation is that, according to Kaeley Triller Haver of the Just Want Privacy Campaign, ¨deviant men¨ will use the excuse of transgenderism to enter women's facilities.
The truth is that these attacks are rare to happen and, in most places, do not happen at all. In fact, even the National Alliance to End Sexual Assault supports trans rights in regards to bathrooms.
Their official website states, ¨Over 300 national, state, and local anti-sexual assault and domestic violence organizations oppose anti-transgender initiatives. These initiatives utilize and perpetuate the myth that protecting transgender people's access to restrooms and locker rooms endangers the safety or privacy of others.¨
To keep Massachusetts a safe and welcoming environment for all its residents, the passage of Question 3 is a given.
If you feel strongly about any of these questions, or have any opinions on any of them at all, the bottom line is that in order to make a change, you must go out and vote.
Leave a Comment
About the Contributor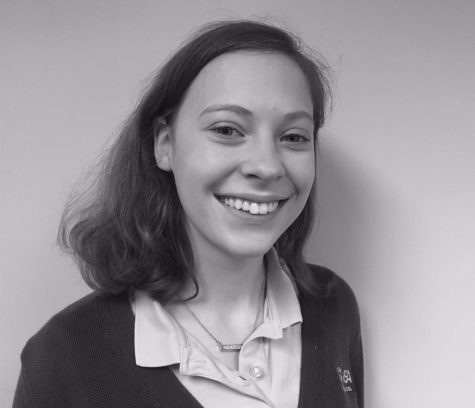 Emma Cohen, Editor in chief
Emma is a senior, returning to The AMSA Voice this year as editor in chief. At AMSA, she is involved in various clubs and organizations, such as AMSA JCL,...