Looking ahead to a new, environmentally friendly campus
The Leadership in Energy and Environmental Design certification, developed by the non-profit U.S. Green Building Council, is a badge that measures how environmentally friendly buildings are designed. Over the past few years, schools across the country have opted for new, energy-efficient buildings that are not just good for the planet, but that will actually cost them less money over time. 
Now that AMSA owns the three buildings on the Forest Street site, should it, as it expands and redesigns the campus, focus on earning the badge, since doing so isn't just environmentally responsible but would potentially earn the school tax credits?
Science teacher Christopher Brandes thinks so.
"Absolutely — we have to put our money where our mouth is," he said. "If we are viewing ourselves as a pillar of modern-day education and science, a lot of it has to do with stewardship and how we affect our planet because that's what science is telling us."
Although most in the community would agree with Mr. Brandes without much argument, there are many things that need to be sorted out, like designing, engineering, and actually building the new campus. 
AMSA is currently meeting with contractors and designers in a planning stage, partly with LEED in mind. Contractors have already started surveying parts of the campus and they will continue to do so throughout the design process.
But the evaluation process for the LEED certification is long and AMSA is currently not equipped to solve some of its huge sustainability problems. For example, AMSA's transportation system is an issue. Each morning, hundreds of cars drive from across Central Massachusetts into AMSA's campus.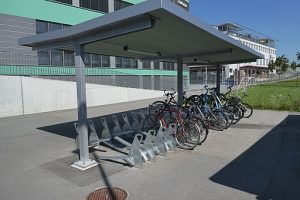 The cars and buses mostly rely on gasoline and diesel, which are not sustainable and not healthy for the environment.
In the transportation portion of the LEED certification, a school can receive up to 15 points for its process and location. To secure all 15 points, AMSA would have to create a bicycle network for students and faculty to bike to school. It would have to make the school more accessible for pedestrian traffic.
It would also have to set up car-sharing parking spaces to help reduce the amount of vehicles on campus. These are not easy problems to solve.
But AMSA has already retrofitted part of its infrastructure to meet LEED standards. In the past year, AMSA has had contractors update its HVAC systems across all three buildings, allowing clean air to flow efficiently.
A bonus in working toward certification is that students are getting involved. Engineering classes at AMSA have students taking measurements and designing certain classrooms for AMSA's new campus. This collaboration brings internship opportunities to students and allows them to get real world experience in this field.
But it also requires students to look to the future, not the present. Most, if not all, of the students currently working on the project will graduate before the campus is finished.
"This is a long-term project," Executive Director Ellen Linzey said.
Many schools across the nation have already received the LEED badge, including some in Massachusetts. Dr. Martin Luther King Elementary School in Cambridge, for example, received a platinum-level badge on July 16, 2018.
It is a goal the administration believes is worth shooting for.
"We can make it happen," Mrs. Linzey said.
Leave a Comment
About the Contributor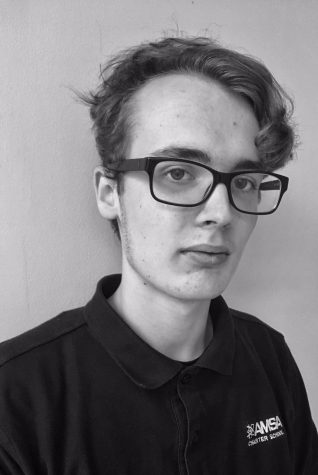 Patrick Brandt, Photo editor
Patrick is a senior, and he is excited to write for The AMSA Voice for the first time. He has been a student at AMSA since 7th grade, and he is currently...